Welcome to the New Pub Meeple Site!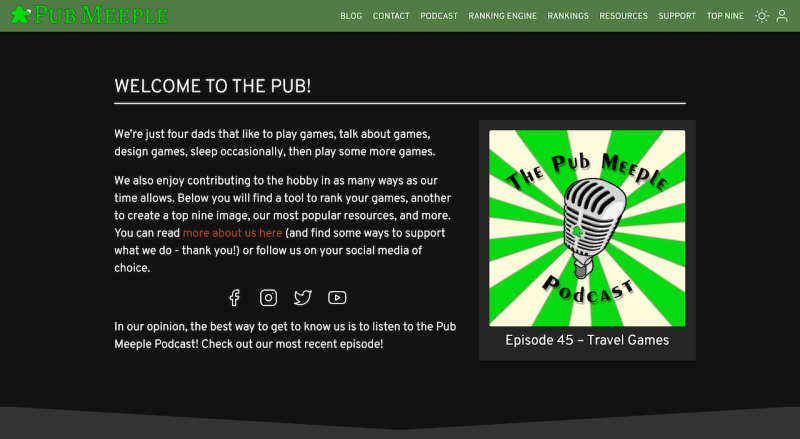 Author: Brian
Published:
March 21, 2022
It is here, and so are you! Thanks for joining us at our all-new site. We are glad you are here.
What has changed?
The first thing you will notice is a brand new coat of design paint. But that is also sitting on a completely rewritten codebase.
The Ranking Engine and Top Nine tools have now been integrated into the main Pub Meeple site instead of being separate tools.
You can now switch between light and dark themes on the site. Hopefully this will make it easier on the eyes.
If you track your played games on BGG you can now filter your BGG Collection by play dates. You can enter minimum and/or maximum play dates to see the games you have played during that time period.
The Top Nine image now supports much easier sharing on devices that support it (usually mobile devices). When you click the Share button it will bring up your share options. If your browser does not support this it will simply download the image for you.
The Top Nine that generates after ranking your board games can be rearranged. Just click and drag the images to move them in the grid.
Or, if you want to completely change the top nine image after ranking your games, just click the Edit button on the top nine image. This will send you over to the Top Nine page where you can edit your top nine before downloading it.
What does this mean for users of the Ranking Engine?
One other change coming is a new user system but the migration should be simple and painless. All users that currently have an account and have saved lists will be migrated over to the new system. If this is you, the only thing you will need to do is set a new password. Here are the steps you need to follow to migrate your user:
After navigating to pubmeeple.com, you will try to login as normal by clicking the user icon in the top right and using the email address associated with your account.
The system will recognize your email address and send you an email with a link to migrate your account.
You will click on the link which will take you to a page on the site to set a new password. Set it!
That's it! After setting your new password all of your lists should be available to you.
Last, but not least, shared templates. If you have shared a template for others to rank the link has changed from https://rankingengine.pubmeeple.com/?t=your-template-id to https://pubmeeple.com/ranking-engine?t=your-template-id. You can get the new link by clicking the share icon next to the template.
What does this mean for everyone else?
It means you get to enjoy a snappier site that is built with the future in mind. You can continue to use the Ranking Engine, Top Nine, and our other resources and content the way you always have.
If you have any questions please feel free to contact us.
Just for fun, here is an image of an early version of the Ranking Engine.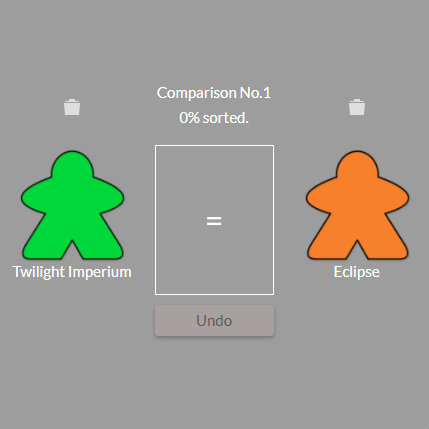 Posted in:
About the Author: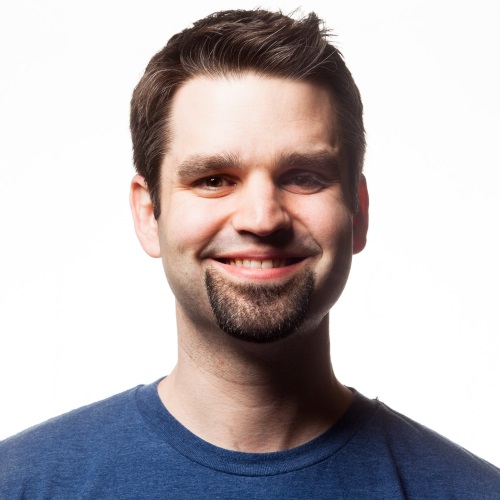 Brian | Webmaster
There are few things in life that I enjoy more than gathering around a table with people to make new shared memories through the interactions board games create. I have been playing board games my whole life, but I have been focused on them as a hobby for the past 15+ years. Board games offer a unique medium for social interaction and fun. I really look forward to playing these games with my kids as a way to interact and stay connected with them. In the last several years, I have delved into board game design and found something that really satisfies my need to create in a way nothing else has.
Favorite Games: Star Wars Rebellion, Carcassonne, 4X games, Legacy games
Favorite Mechanisms: Worker Placement, Resource/Financial Markets, Deck Building
Childhood Favorites: Clue: The Great Museum Caper, The Omega Virus, Mystery Mansion