Hello, Hey, and howdy!
I want to sincerely thank you. First, thank you for taking the time to stop by the site to use the Ranking Engine, Top 9 Generator, and checkout the resources. Second, thank you for making it to this page. If you are here, you are my best visitors because you care about helping me keep the lights on.
Keeping these metaphorical lights on at the Pub does cost money but I don't want to clutter up the site with ads. Fortunately, there are other ways you can show your appreciation and support what I do. The first way is putting something in my tip jar.
Some other ideas to support the Pub:
About Me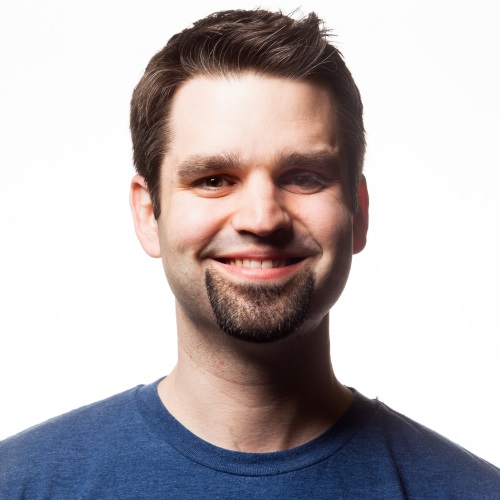 Brian | Webmaster
There are few things in life that I enjoy more than gathering around a table with people to make new shared memories through the interactions board games create. I have been playing board games my whole life, but I have been focused on them as a hobby for the past 15+ years. Board games offer a unique medium for social interaction and fun. I really look forward to playing these games with my kids as a way to interact and stay connected with them. In the last several years, I have been teaching myself web development - this site and the Ranking Engine are direct results of that effort. I also have a love for board game design but that has taken a back seat for this time of my life.
Favorite Games: Eclipse, Gloomhaven, Shogun, Skymines, Star Wars Rebellion, Carcassonne
Favorite Mechanisms: Worker Placement, Resource/Financial Markets, Deck Building
Childhood Favorites: Clue: The Great Museum Caper, The Omega Virus, Mystery Mansion
Pub Meeple Legacy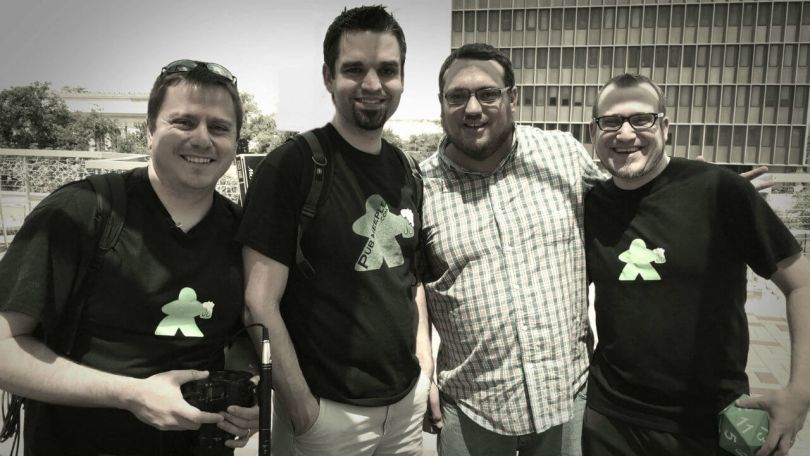 Just how time and play change legacy games so also time and life change groups like Pub Meeple.
Pub Meeple started as the brainchild of Bryan and Shuck while on a nightly run with the goal of eventually designing and publishing games. Gary was added into the group after a riveting game of Lords of Waterdeep. They started a YouTube channel with the goal of creating great board game content with the benefit of building an audience for their eventual game designs. While waiting for the Xia: Legends of a Drift System Kickstarter to deliver, Bryan saw a name he recognized in the backer list. The three contacted Brian to collaborate on some videos and, shortly, brought him into the group. Thus was formed the core four that made up Pub Meeple for the next 8 years.
All had their varied interests. Bryan was the video and media guy. Shuck was the graphic designer, Gary was the podcaster, and Brian was the blogger.
Pub Meeple was always a gaming group but went through different content creation phases. They did YouTube reviews, how to plays, diy tutorials, game play throughs, and local convention coverage. They went down the blogging rabbit hole for a while. They did a podcast for a few years. They created different resources for the hobby like foam core insert plans, teaching guides, rules summaries and more.
The Ranking Engine came along in late 2016. It was Brian's avenue to learn web development and a fun way to contribute to the hobby. It has become more feature-rich over the years, adding the Top Nine image, the overall rankings, and many other features. This allowed Pub Meeple to start awarding the BGRE Game of the Year based on the rankings of all the users.
It was fun to watch the Ranking Engine grow as more people used it and talked about using "Pub Meeple" to rank their games (among other things). It quickly grew in popularity until it really became synonymous with Pub Meeple. Pub Meeple, in essence, became the Ranking Engine.
As stated at the beginning of this, groups like Pub Meeple change over time. COVID happened and we all started going in separate directions. The Ranking Engine and website were the last remaining active pieces so, as a group, they decided to move on to other things and hand the Ranking Engine to the one who created it.
That's me: Brian! You read a little bit about me further up the page. I am really excited to continue developing and maintaining the Ranking Engine for the foreseeable future.
Even though I am now "Pub Meeple" it must be stated that the Ranking Engine would not exist had I not joined this amazing group of guys. Even more than the Ranking Engine, I value the friendships we forged around this great hobby. The group of content creators called Pub Meeple can change or fade but those friendships will endure.