Foam Core: Scythe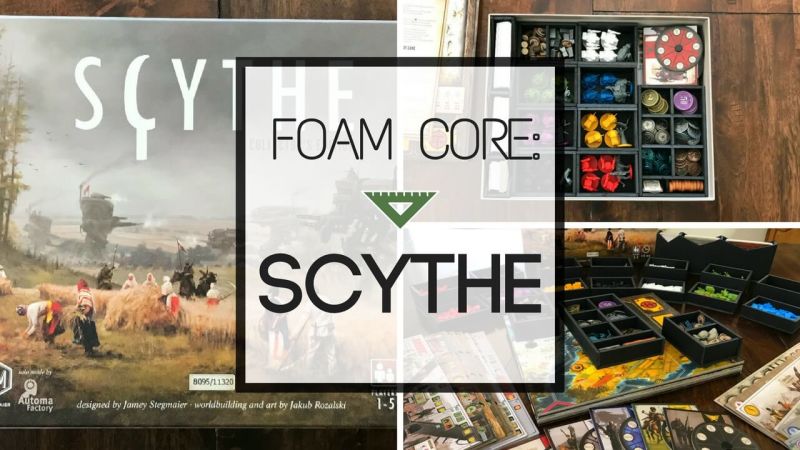 Author: Brian
Published:
April 3, 2017
When Scythe first showed up on my doorstep I was excited to give it the foam core treatment. The excitement faded as I saw the custom storage solutions already included. It faded more when I realized that an insert wasn't going to help much with set up since all the pieces ended up on a board in some form or fashion. I concluded that the current storage for the game was good enough for now.
Then the expansion came out and I wanted to fit the game all in one box. My interest in organizing it came back and the result is what you see below.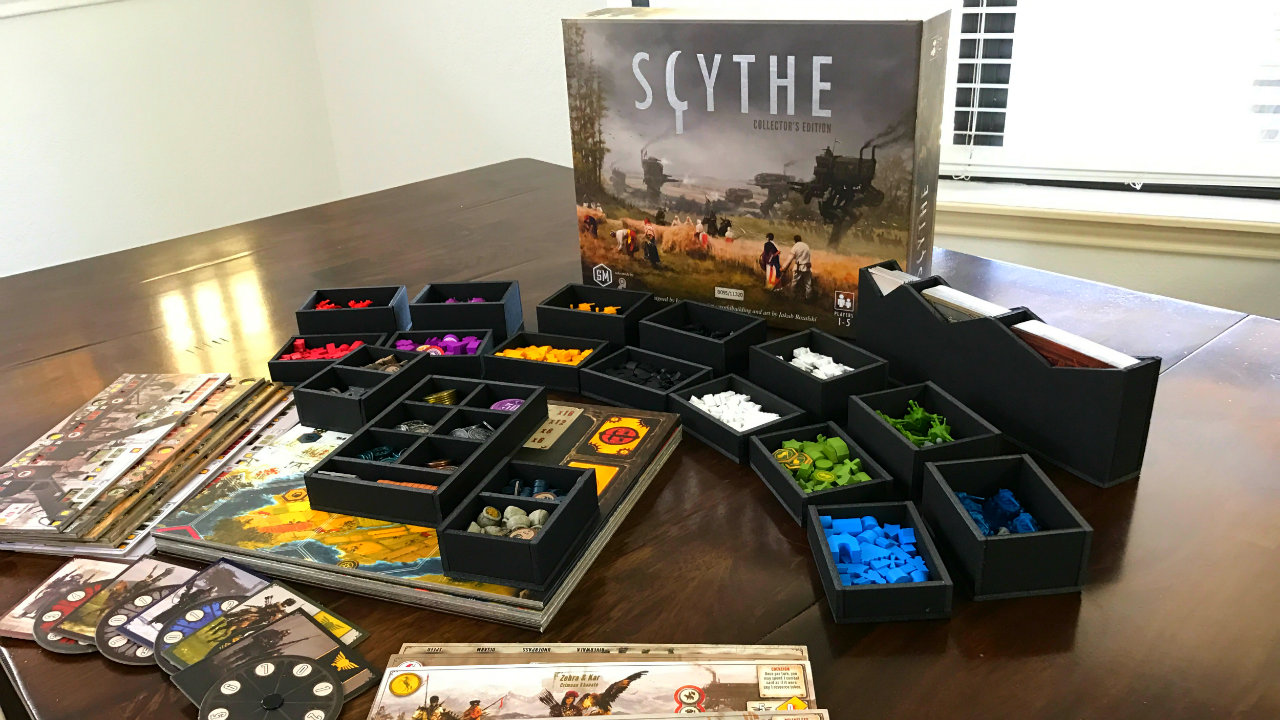 To be clear, this insert accommodates everything in the Kickstarter Collectors Edition and the first expansion (Invaders from Afar). That means premium resource tokens, metal coins, and the board extension.
The insert you see below does not accommodate sleeved cards but I have included instructions in the plans that will. It also features a tray for the coins. Included in that tray are the explore tokens so you can place them back in as you take them off the board. It has two resource trays so you can spread them out a bit. Each player will receive a tray of plastic and wooden bits to place on their faction and action boards.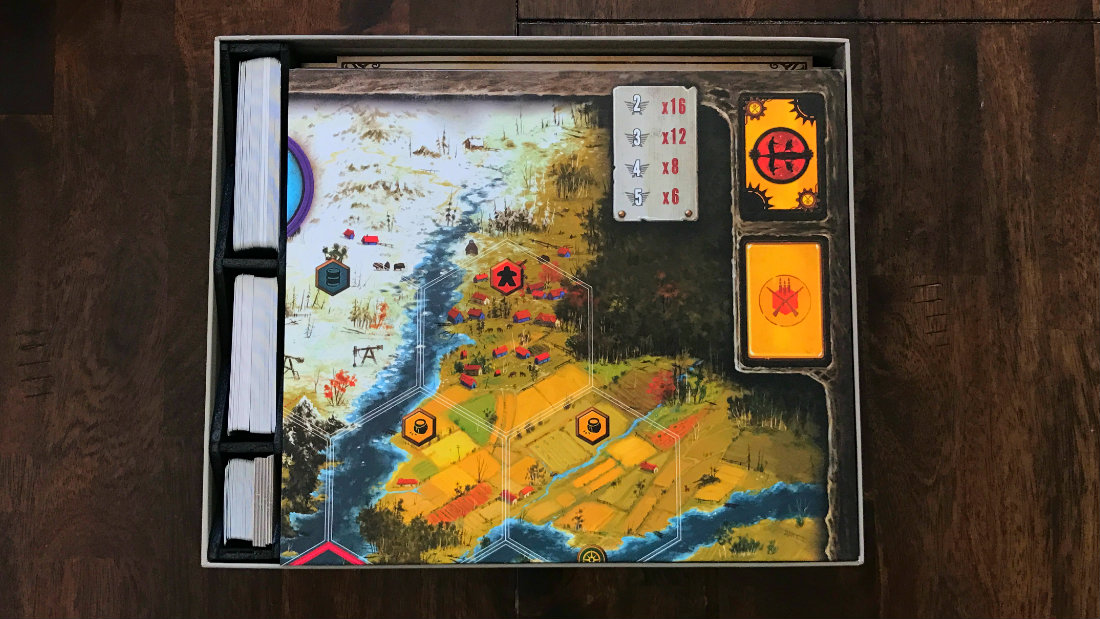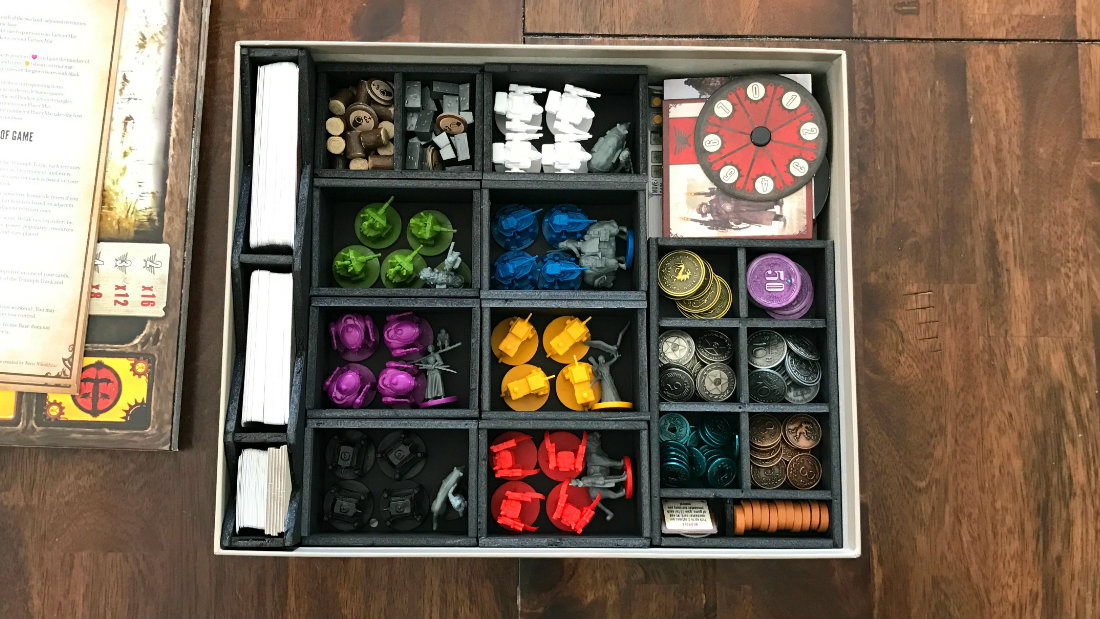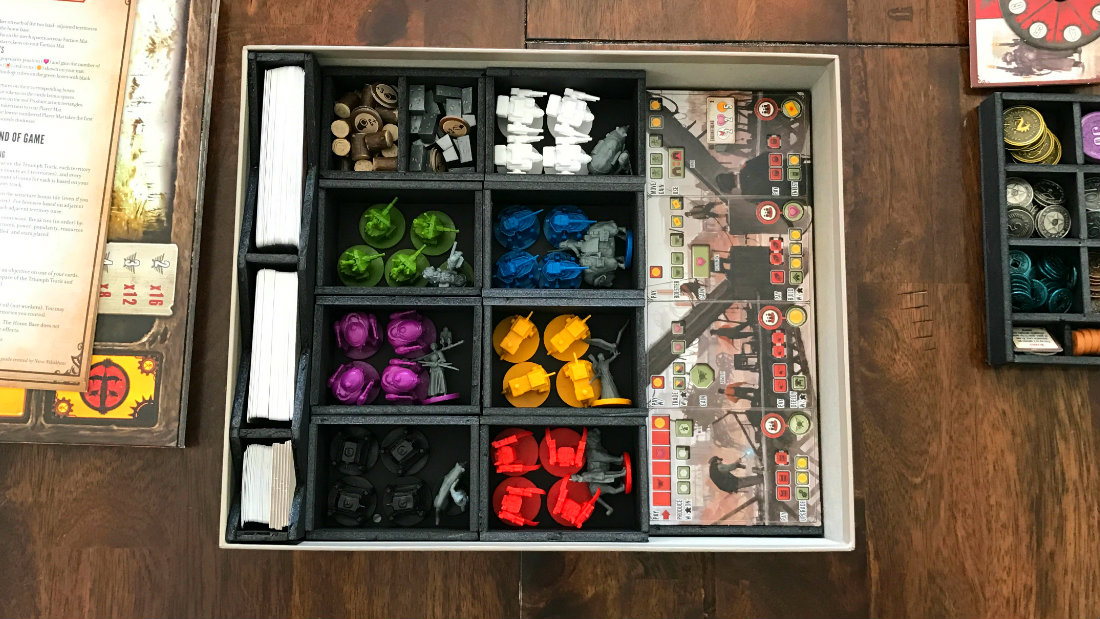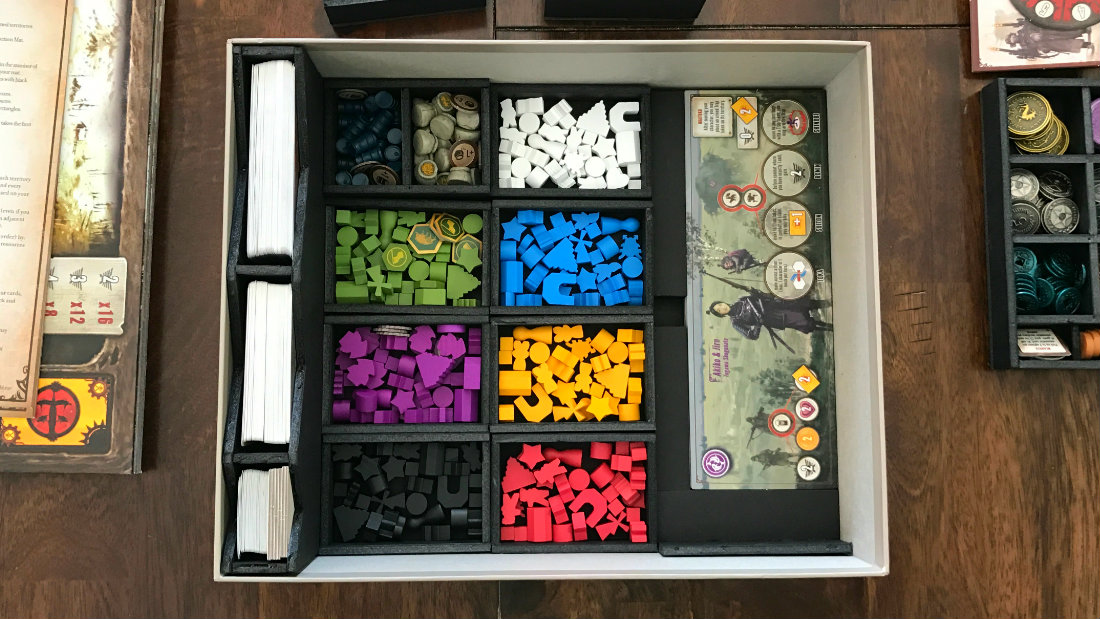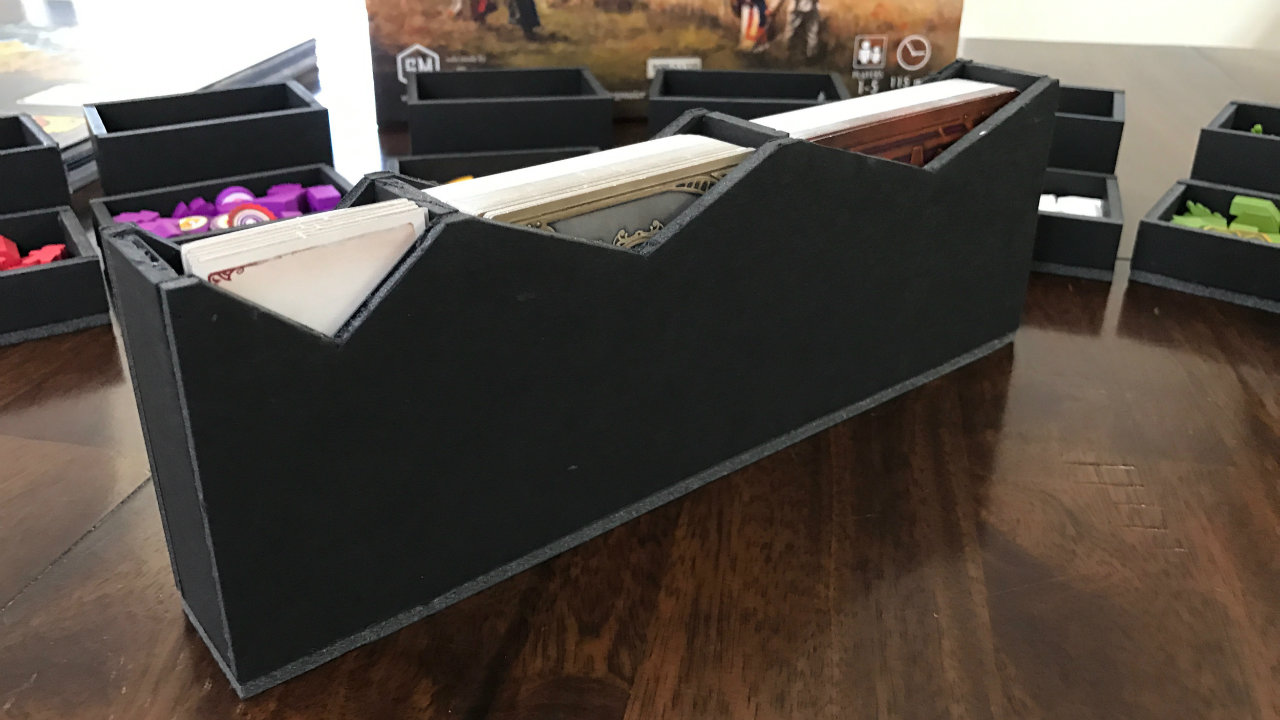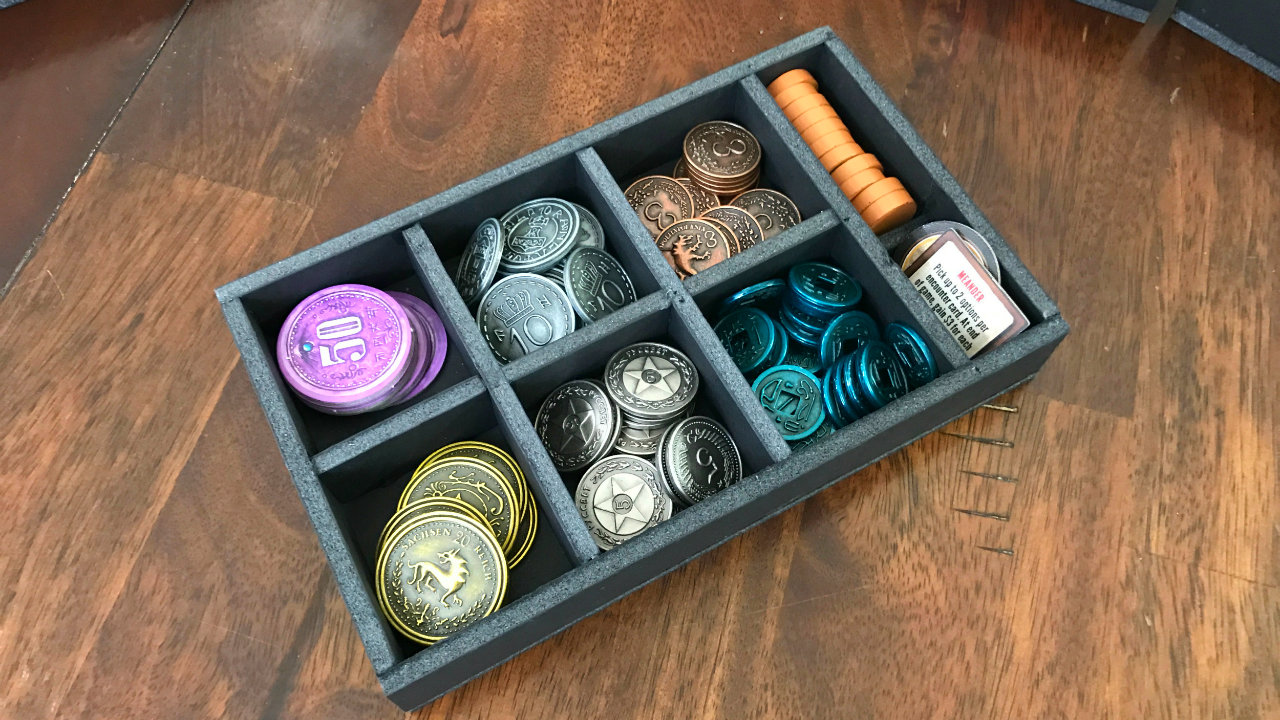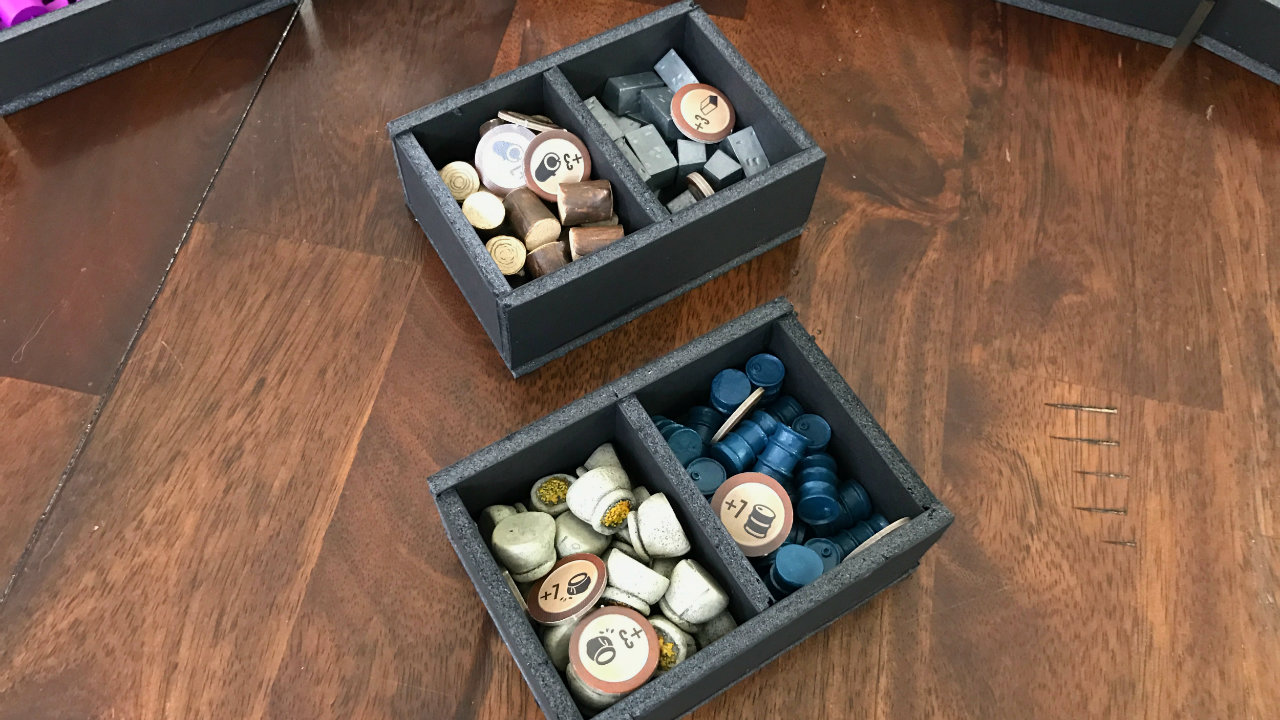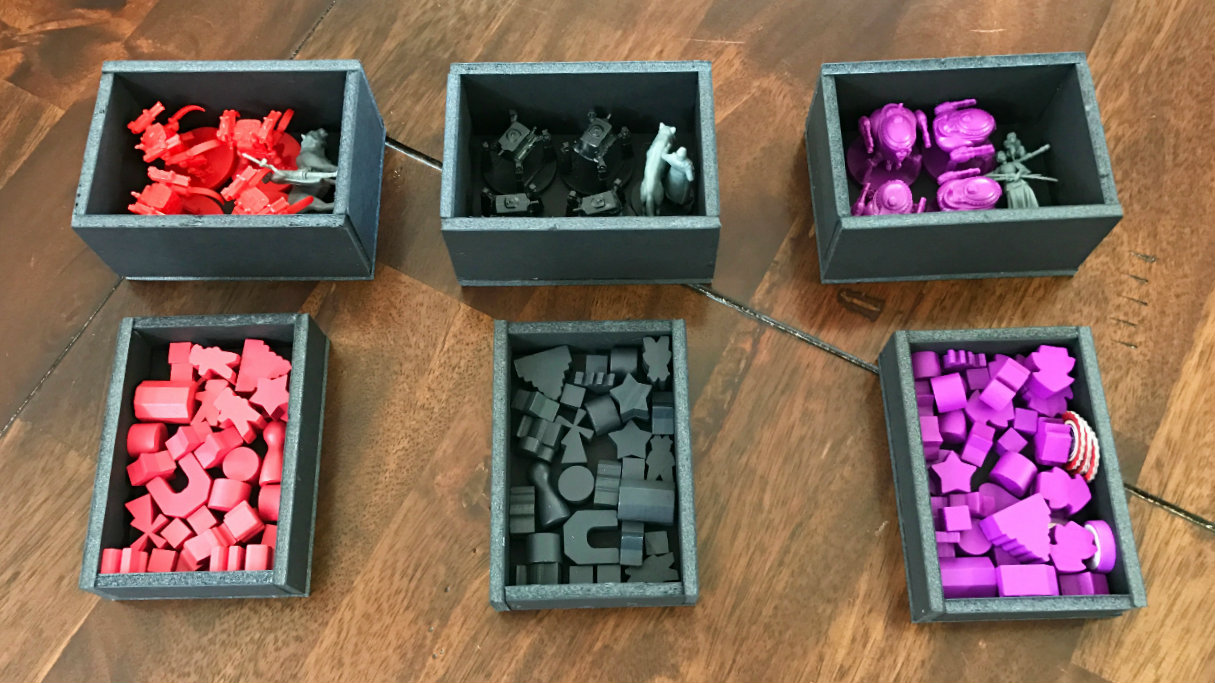 Posted in:
About the Author: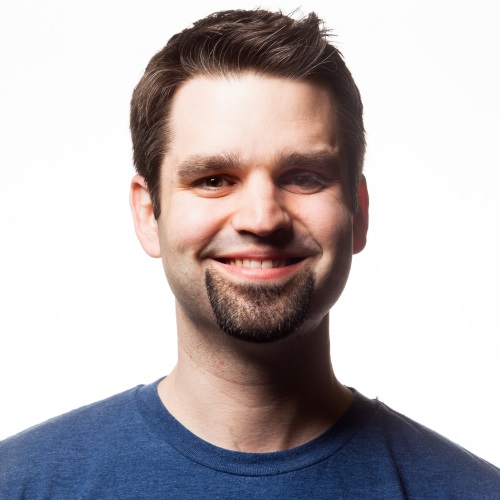 Brian | Webmaster
There are few things in life that I enjoy more than gathering around a table with people to make new shared memories through the interactions board games create. I have been playing board games my whole life, but I have been focused on them as a hobby for the past 15+ years. Board games offer a unique medium for social interaction and fun. I really look forward to playing these games with my kids as a way to interact and stay connected with them. In the last several years, I have been teaching myself web development - this site and the Ranking Engine are direct results of that effort. I also have a love for board game design but that has taken a back seat for this time of my life.
Favorite Games: Eclipse, Gloomhaven, Shogun, Skymines, Star Wars Rebellion, Carcassonne
Favorite Mechanisms: Worker Placement, Resource/Financial Markets, Deck Building
Childhood Favorites: Clue: The Great Museum Caper, The Omega Virus, Mystery Mansion