Shuck's Top Games: 2017 Edition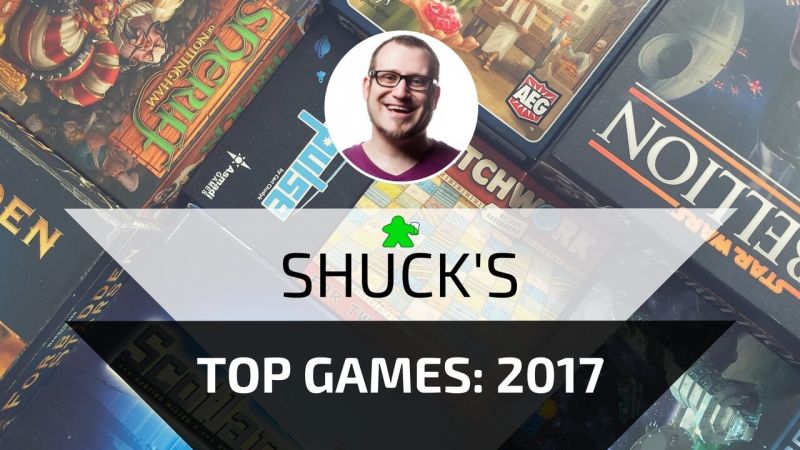 Author: Shuck
Published:
January 22, 2018
It's that time again! This is the 2nd year we've used our Ranking Engine and it's neat to see my top 10 list finally settling in. For the most part it looks fairly similar to last year's list. Just some slight movement. This is mostly due to the newest addition to my top 10 but I'll let you discover that in a bit. Unfortunately, Xia had to drop off the list to make room. Why last year's no. 7 and not my no. 10? Like I said last year, the more games I'm exposed to the more refined my pallet becomes. While I still really like Xia, dice rolling is not my favorite mechanism. As a matter of fact, you may notice that none of the games in my top 10 have dice at all. Speaking of, let's get to it.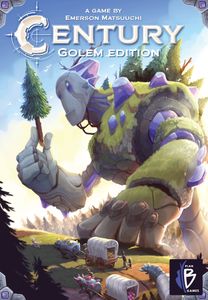 Honorable Mention: Century Golem
When I first saw Century: Spice Road, it was all over Instagram. I remember thinking, "Why is everyone playing such a bland looking game?" Then I saw a review and it actually looked like a pretty good game. Then they announced Golem and it was gorgeous. So, I put in an order right away. I'm glad I did because it's a really fun game. I don't even care if Golem doesn't get expansions like Spice Road is supposed to because it's just a much better theme. I wish they would've stuck with the golems and their gems rather than boring spice cubes.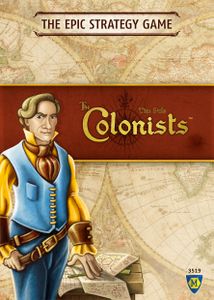 Honorable Mention: The Colonists
I think the only reason The Colonists hasn't cracked my top 10 list is because I've only gotten it to the table once. Even then, I barely scratched the surface of what this game has to offer since we only played the first Era. This is my heaviest game, both in weight and complexity. There is a lot of stuff in that box. I feel like I'm going to need a lot more time with it to truly know how I feel. Time which, at the moment, I don't have. I will say that it has a lot going for it. This is basically the epic 4X equivalent of a worker placement euro and I love everything about it. Hopefully I can get some opportunities to play it more this year.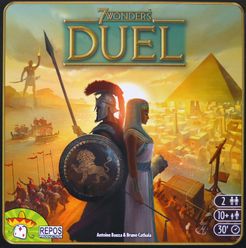 10. 7 Wonders Duel
7 Wonders Duel is the two player version of its big brother, 7 Wonders. This is the best two player game out there, in my opinion. There is so much going on that games are never dull. The multiple paths to victory is probably my most favorite thing about the game. Don't get too tunnel-visioned on your strategy or you might just lose to another one. Honestly, this version is better than his bigger brother. Yep! I'm not afraid to say it.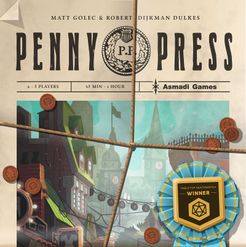 9. Penny Press
Penny Press is still one of the most uniquely themed board games I've come across. The theme plays well into the mechanisms of the game. Sending your reporters out to gather news stories and then physically putting together a newspaper is very fulfilling. Who wants to collect stuff for mere points when you can actually do something with that stuff? There's a nice tension as to when to go to print before your competitors do.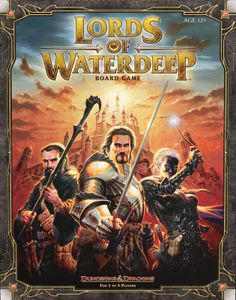 8. Lords of Waterdeep
As I said last year, this is a game that isn't going anywhere. It hasn't. So much so that I've spent a lot of time upgrading components over the years. My favorite piece that I've acquired was [designed by bghq over on etsy](https://www.etsy.com/listing/545631046/lords-or-waterdeep-building-tokens). It brings to life the buildings that you claim by adding a three dimensional aspect to it. For a game that has very little theme these give a little bit of a boost. Not to mention the buildings are my most favorite thing about the game. They add so much variety. Waterdeep really is just a well-designed game.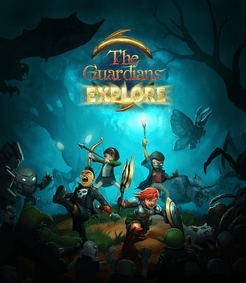 7. The Guardians Explore
Guardians Explore is a game that I want to play more of. It has most of my favorite things in it: Engine Building, Drafting, Worker Placement. Sure, it can be a bit fiddly and challenging to get to the table, but once you do you will be greatly rewarded. I love the theme, the twist on deck building, the artwork, all of it. Just wish I could get it to the table more often.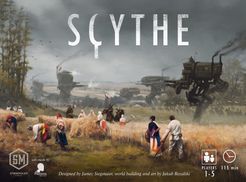 6. Scythe
Scythe is a game that will stay on my shelf for a long time. It may be on the lighter side of the 4X genre, but I like it that way. Each faction combination along with varying strategies provides a vast replayability. So much so you could almost get overwhelmed by your options. Almost. I'm also super excited to hear more about the newest expansion coming out in 2018 that will turn Scythe into a modular campaign!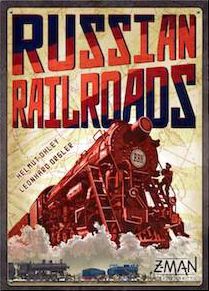 5. Russian Railroads
Ah, the new addition to my top 10. It just missed it last year by a few spots. I've been able to play it more this year thanks to the [board game arena website](https://en.boardgamearena.com/). The Pub and I played a lot of it too. So, this game is just super awesome. While the other guys here at the Pub may make fun of me for always taking the engineers, I have seen a lot of different strategies win. Which is great. As mentioned in our collective top 5 video, my favorite thing about Russian Railroads is that not all of the worker placement spots are created equal. I really enjoy the flexibility with which that provides.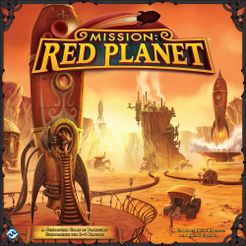 4. Mission Red Planet
This game takes the cake when it comes to Area Control for me. It's also the most memorable game I've played. (ie [when Sam Healey conspires against me](https://youtu.be/c7TwBS8nbaE)). I normally don't like simultaneous action in games but for some reason this one works. I can't explain it. It just works. Choosing between what you want to do or when you want to do it I think is what does it. Plus, you're mostly getting something in return. Mostly. All in all, I really enjoy playing this game.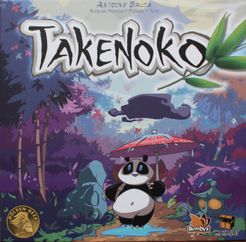 3. Takenoko
Okay, so I said none of my games have dice. This has one but it's more of a bonus than anything so that really doesn't bother me. Takenoko is a game I can pull out with family. It's cute. It's rather simple. And it has pandas. I also find it interesting how the Set Collection is based on the board state rather something you're putting in front of you. DId I mention it has pandas? I highly suggest this game for anyone who plays with their families.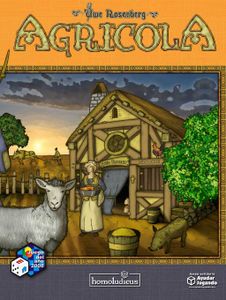 2. Agricola
Agricola is one of those games that is really complex for how simple it actually is. Generally that's because there are so many things you want—no need—to do and just can't. It's also thematically flavorful. Everything you do makes sense as you do it. Farming may not be the most interesting theme but it's great here. The more I play this the more I want to play it. That's telling for an older, modern game. This one is tried and true, my friends. A must own in every collection. It is the quintessential Worker Placement game.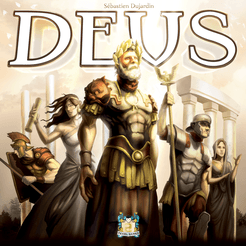 1. Deus
Ah yes, the amazingness that is Deus. It may not look like much, it may have the least interaction, and may not have the deepest theme among the games in my top 10 but I L-O-V-E, love this game. Engine Building gets my brain going. Thinking several steps ahead to plan what I need to be doing now is my jam and this game does that better than any I've played. The reason being, is that it provides a scrapping mechanism with benefits. Nothing you do in this game truly punishes you. Only you can punish yourself. Also, the board provides just enough interaction with other players that it's not boring. As well as being necessary for the generation of goods for your combos. This game is great. I don't see it being knocked off the top spot for a while. Especially since I purchased the expansion last year, the modules give it a ton of replayability.
Posted in:
About the Author: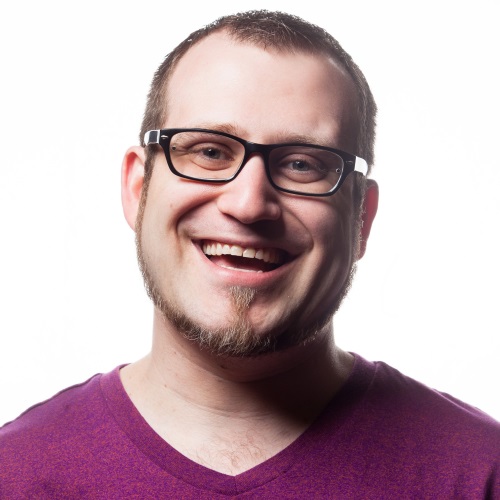 Shuck | Graphic Designer
As a child I grew up on consoles and card games. Many, many hours were logged playing the NES but my family also taught me quality board games like Trumpet and Survive. As a teenager, I mostly played Magic: The Gathering, Dungeons & Dragons, or Chess. It was around this time, though, that I began dabbling in web design and Photoshop. My first experience in the modern board gaming hobby was after I played Carcassonne in college and went crazy finding ultra-rare pieces in German magazines. Now I enjoy developing games by observing the world around us and combining it with aesthetically pleasing graphic design.
Favorite Games: SDeus, Takenoko, Agricola
Favorite Mechanisms: Engine Building, Drafting, Set Collection