Foam Core: Lords of Vegas
Author: Brian
Published:
September 17, 2016
Welcome to Vegas! It is circa 1950. Development of the famous strip is heating up and you are coming in on the ground floor. Get ready to build some casinos, throw some dice, and gamble your way to the top. There is quite a bit of time that goes into creating these foam core inserts so I am pretty picky about the games I make them for. I try to target 2 types of games:
Games with big organization problems and long setup and teardown times.
Games I will play often.
In the first case, a foam core insert will actually encourage me to play the game since I won't have to deal with as much time setting up and tearing down the game. In the second case, it's nice to have a good storage solution that will be used often and make setting the game up easier.
Lords of Vegas falls into the second category. I consider this a gateway game and a next step game from Monopoly so it will be played often. Not to mention it is simply a great game.
This insert provided me a challenge in that I had a lot of empty space to fill to make everything fit to the top of the box. I also wanted to replace the paper money with poker chips (I used some from this bigger set) in a chip tray (I used this one). In the end, I am very pleased with the results. Setup is simple and it stores great. Let me know what you think!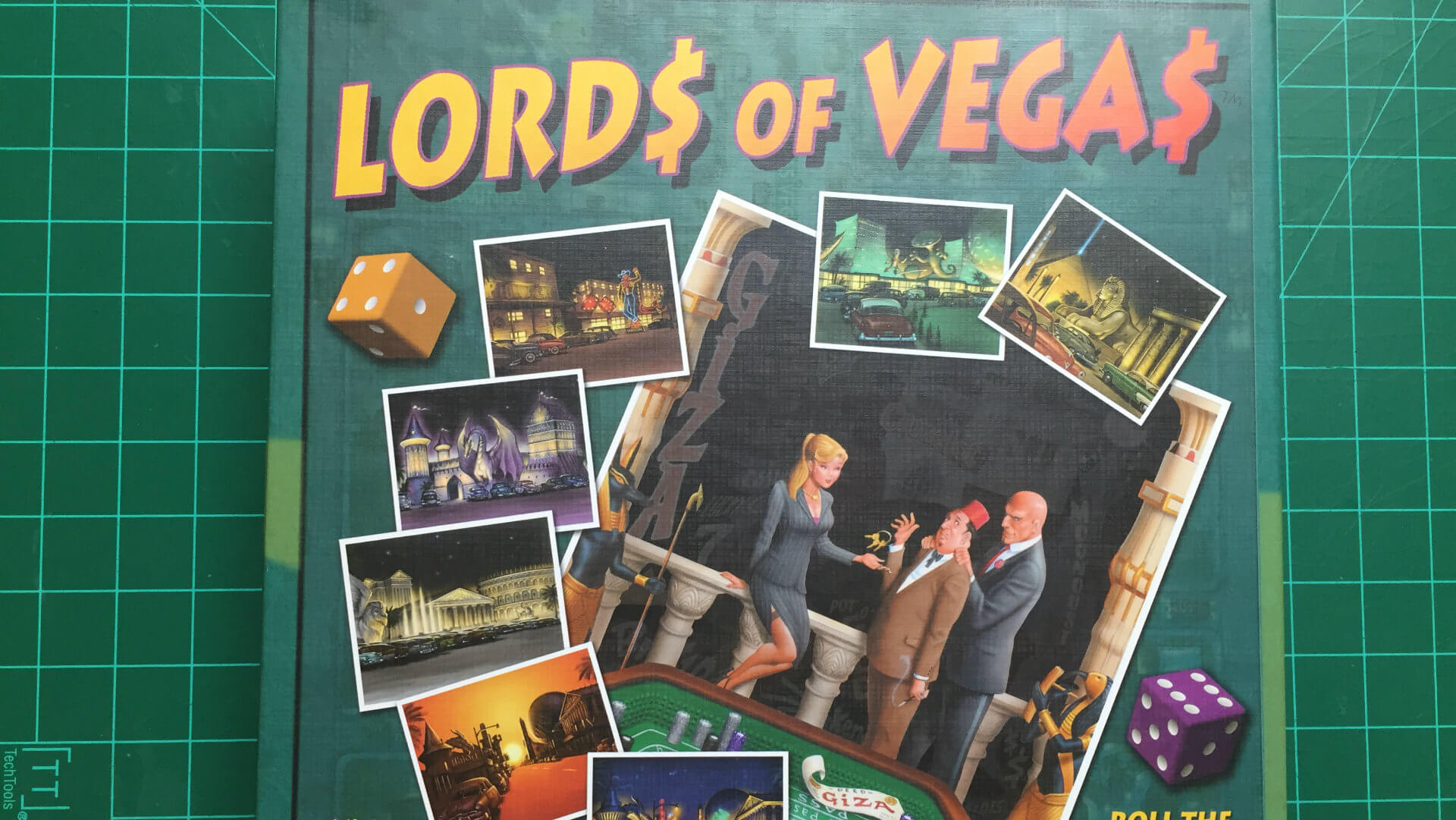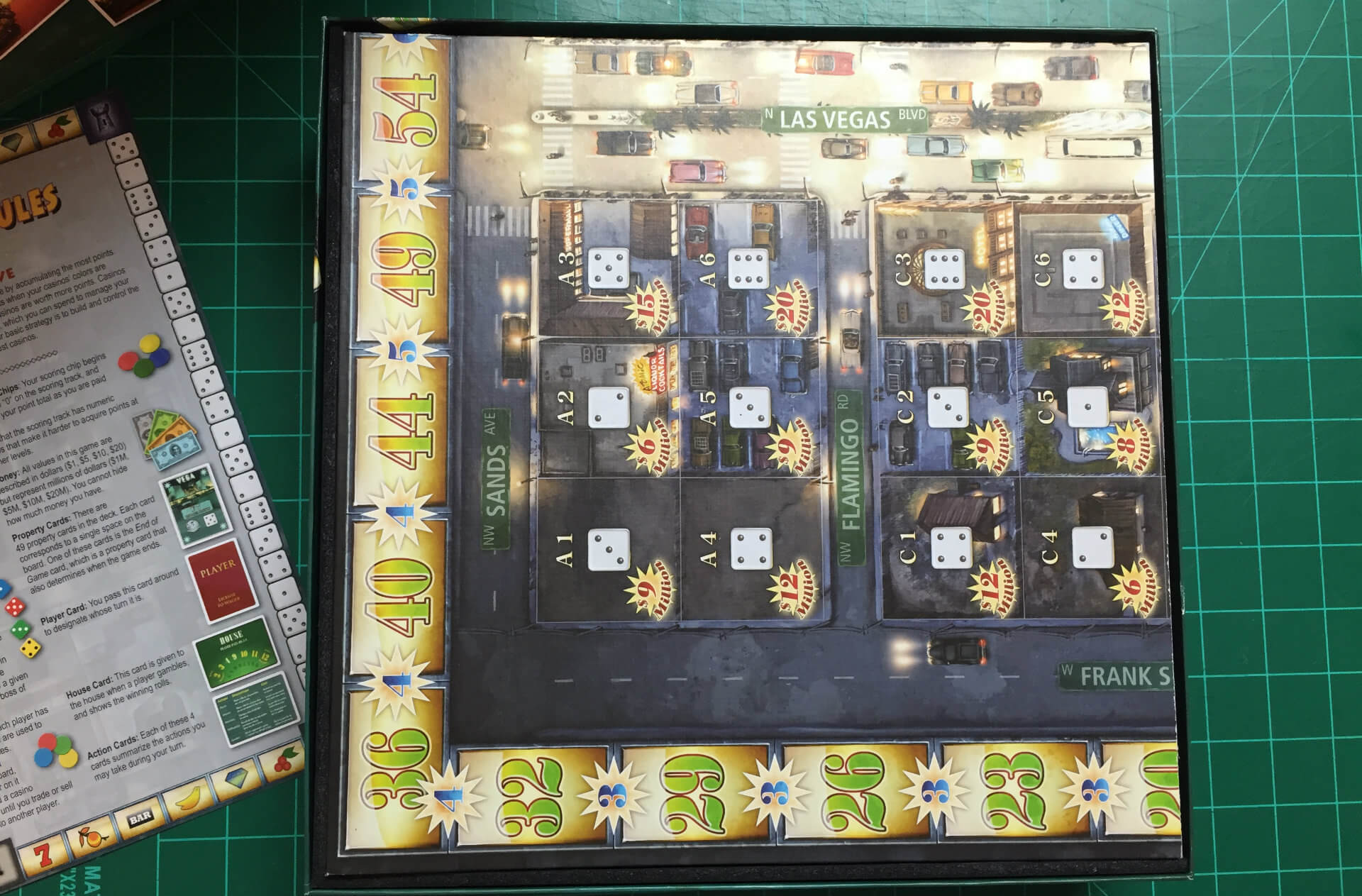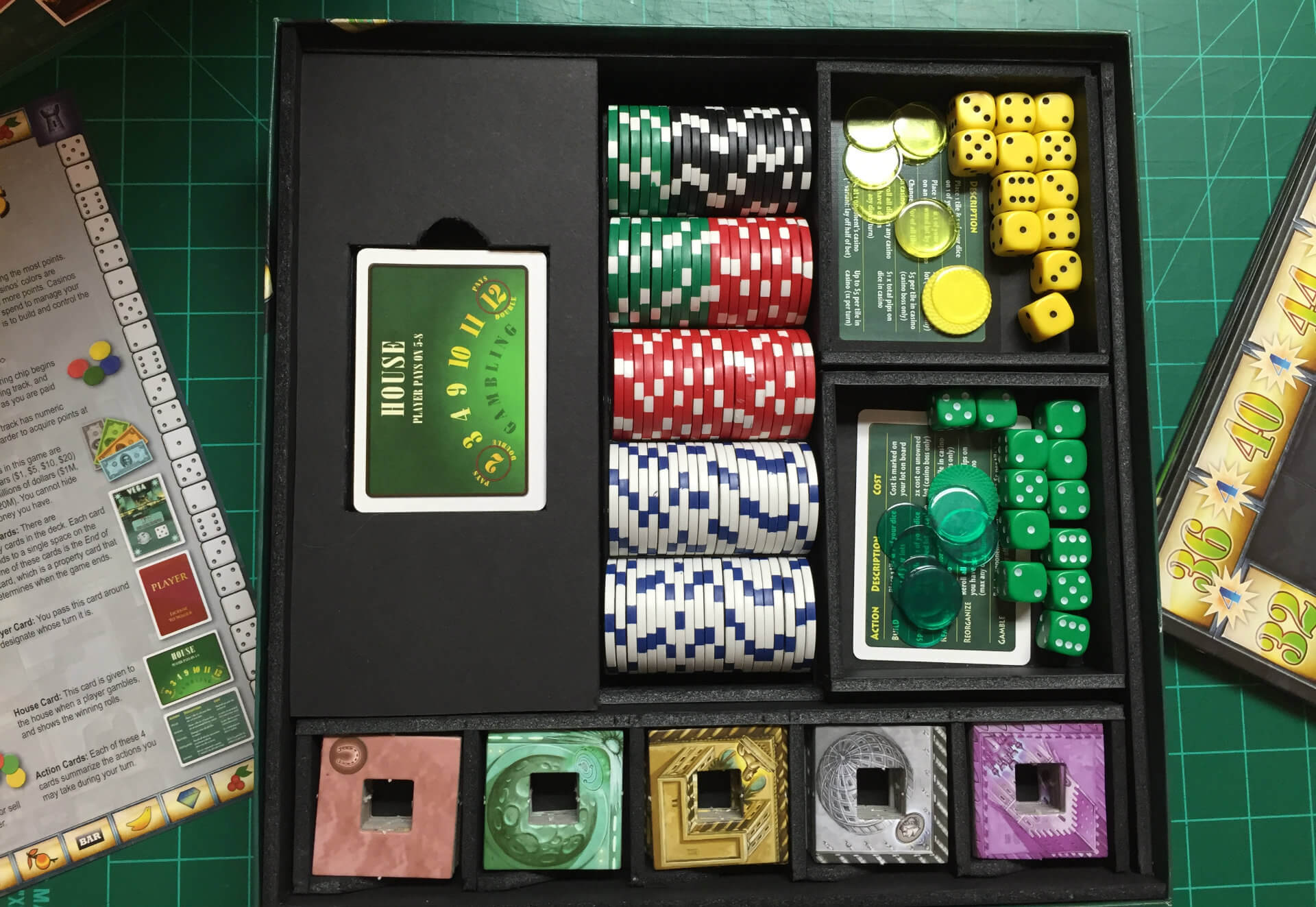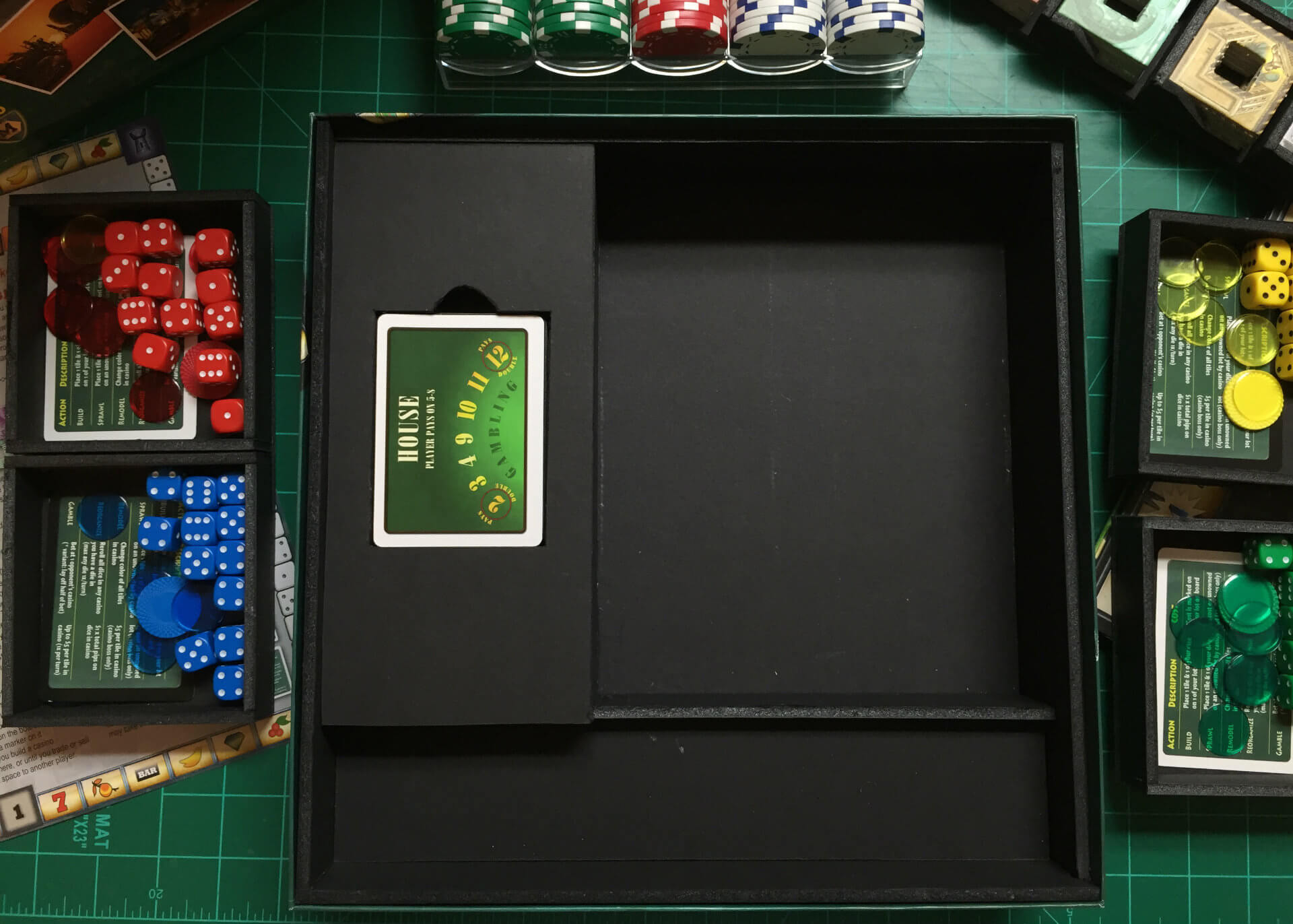 Posted in:
About the Author: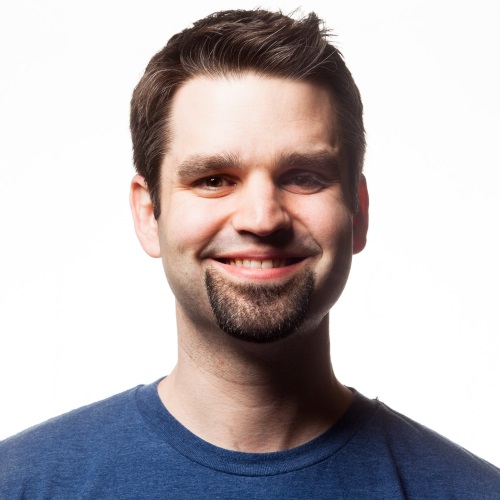 Brian | Webmaster
There are few things in life that I enjoy more than gathering around a table with people to make new shared memories through the interactions board games create. I have been playing board games my whole life, but I have been focused on them as a hobby for the past 15+ years. Board games offer a unique medium for social interaction and fun. I really look forward to playing these games with my kids as a way to interact and stay connected with them. In the last several years, I have delved into board game design and found something that really satisfies my need to create in a way nothing else has.
Favorite Games: Star Wars Rebellion, Carcassonne, 4X games, Legacy games
Favorite Mechanisms: Worker Placement, Resource/Financial Markets, Deck Building
Childhood Favorites: Clue: The Great Museum Caper, The Omega Virus, Mystery Mansion