Foam Core: Mission Red Planet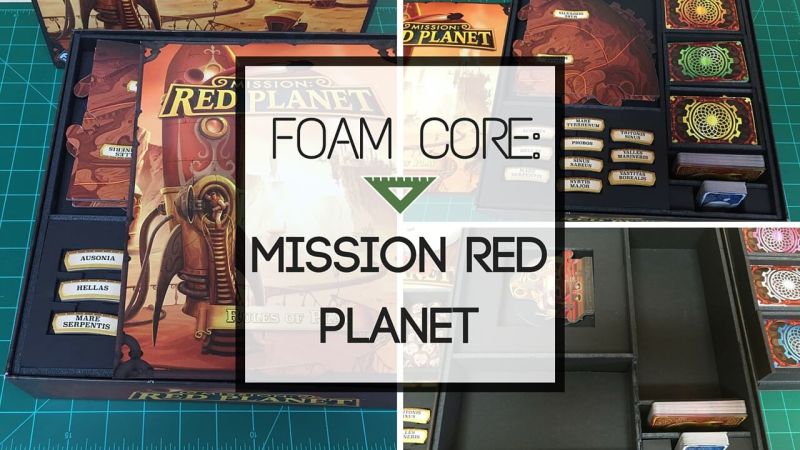 Author: Brian
Published:
January 20, 2016
This project has been a long time coming. When I finished my Forbidden Stars insert I was satisfied. I had created an insert for a brand new game where none existed that I could find. And I had designed it in SketchUp. That experience sated me for a time, not to mention life busyness. But I always knew I would come back since it is just so much fun.
Enter: Mission Red Planet.
When I start the process of creating an insert I look around BGG and Google to find some inspiration. In the case of this game, I found this one. I really liked the way this insert used a tiered section to store the board pieces. So I started there.
I really like the way this insert turned out. All of the board set up components are in one three-tiered section (Mars, Launch Pads, ? Resource tokens). The Locations and Point tokens come out sorted and ready to play. Each player gets their pieces and cards in one box. The game can be set up and taken down with minimal effort and it is stored well.
This is a must for inserts. I'm not just trying to store a game. I want to lower the barrier to getting it to the table. Being able to set a game up accomplishes this and makes a game more appealing to get out, especially when you are a player with limited time.
Ok, I'll quit talking now. Here are the plans.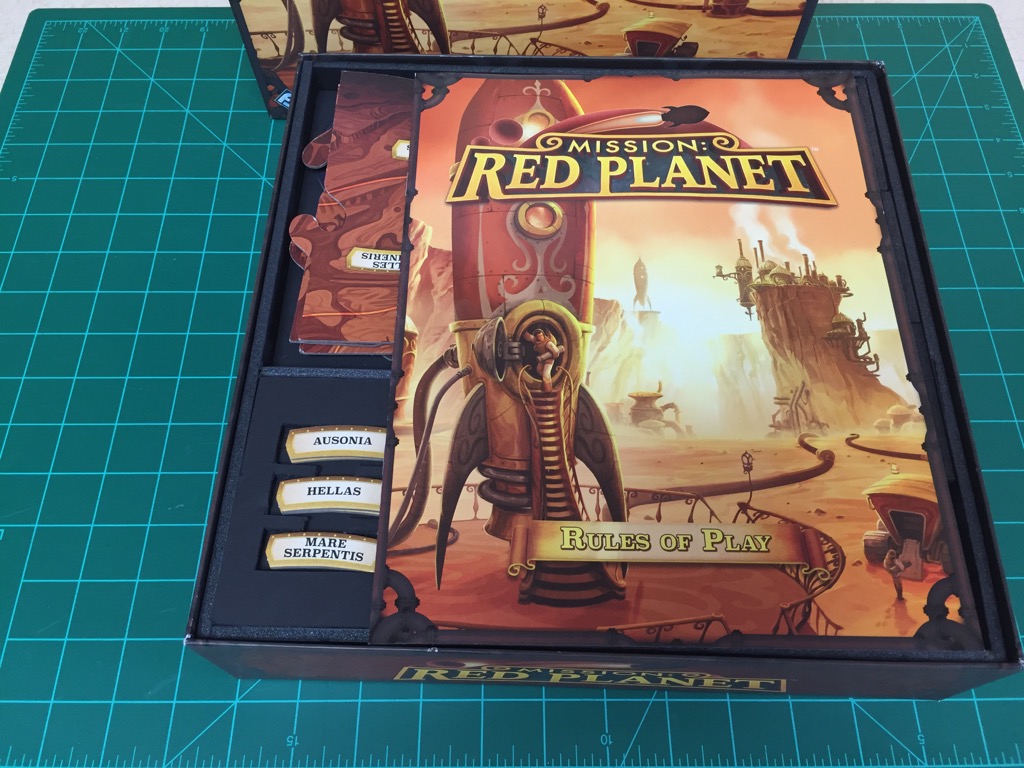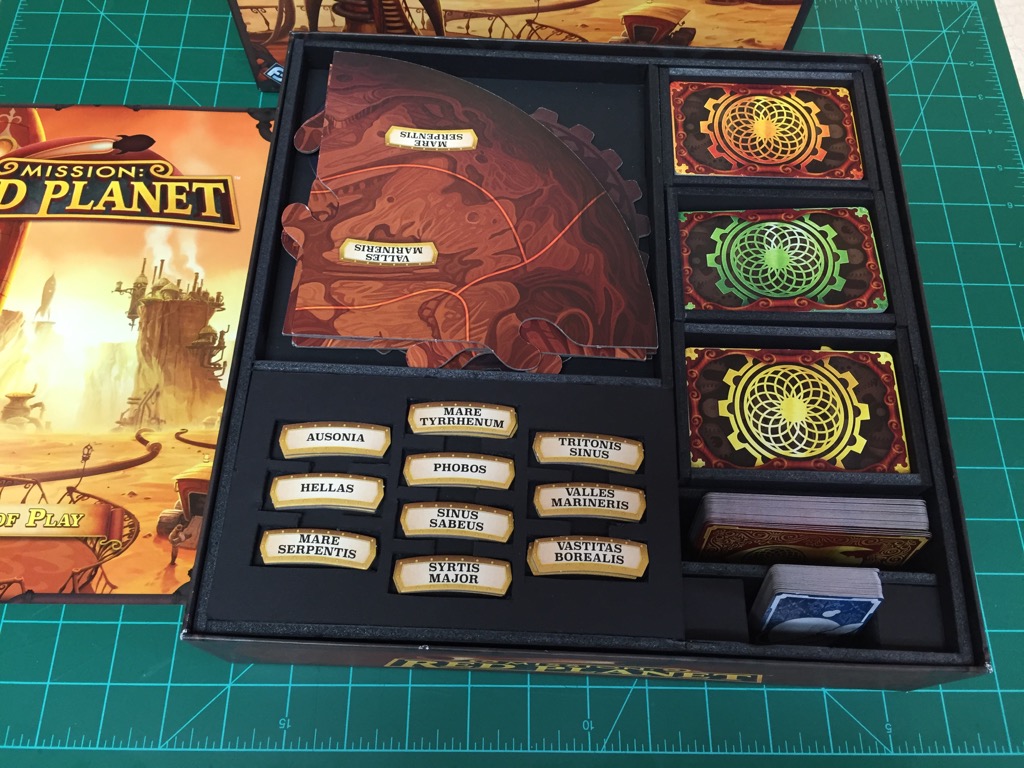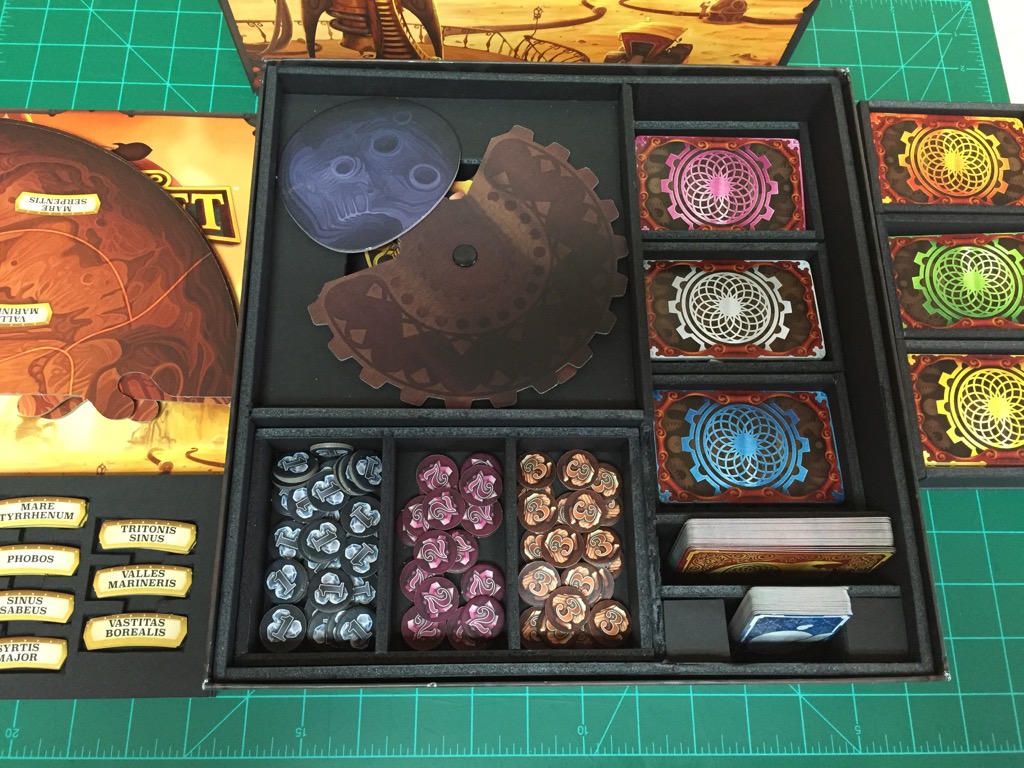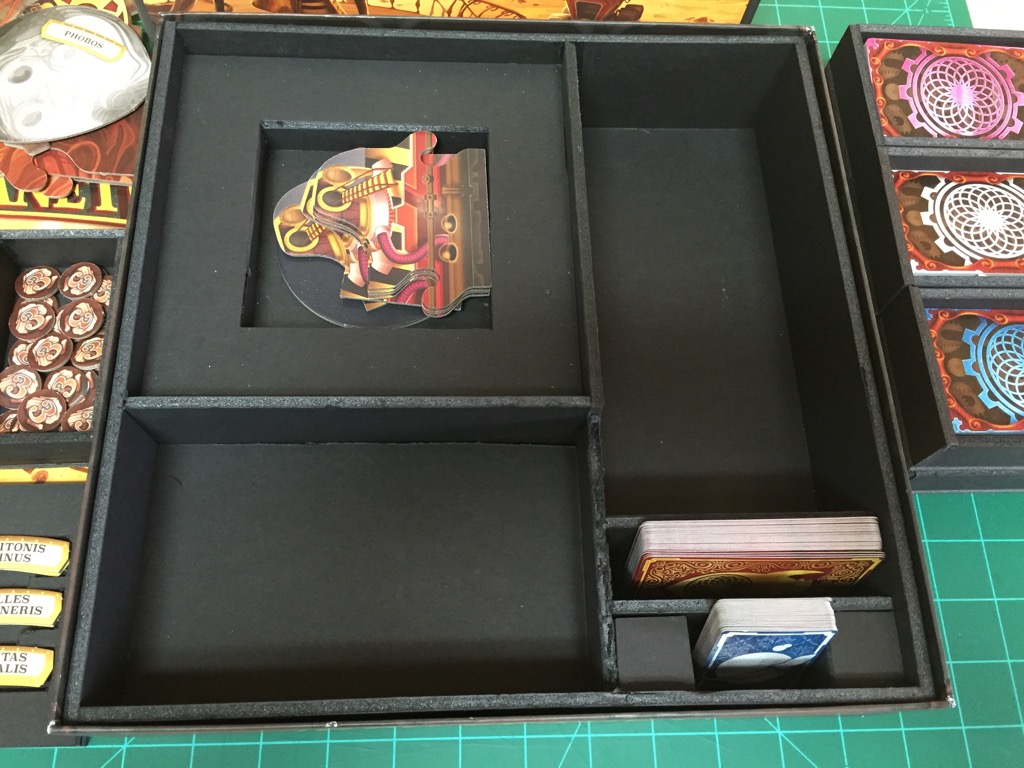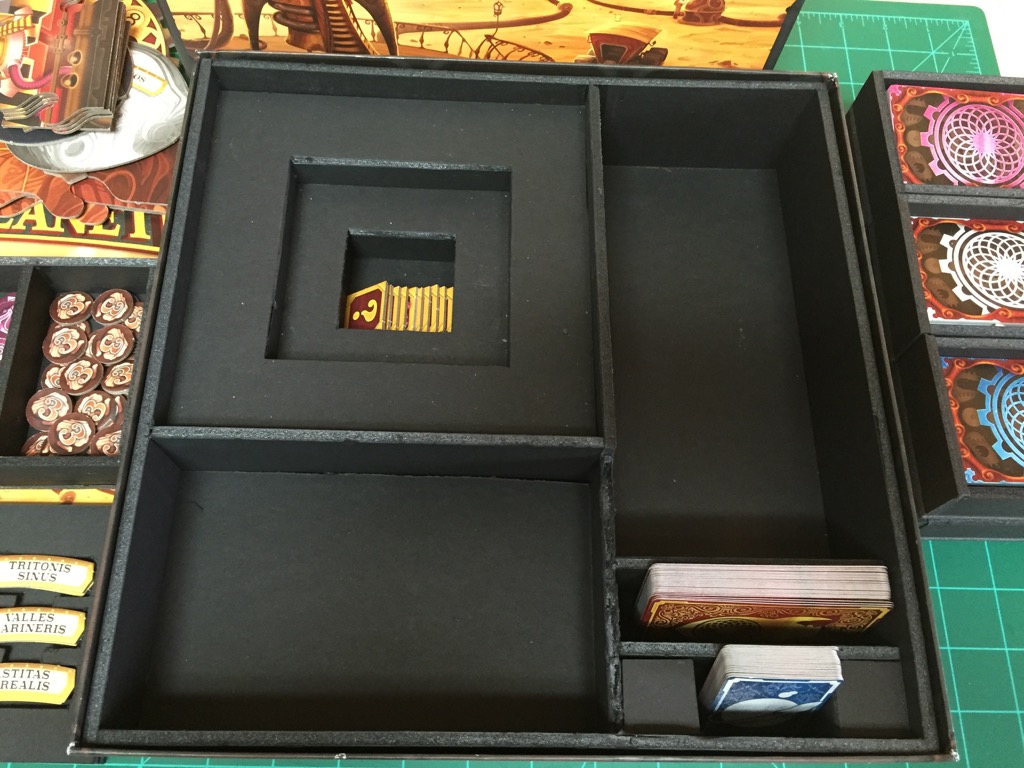 Lessons Learned:
SketchUp is a great tool and a great place to start. But make sure if you use it you test out your plans in the real world as thoroughly as possible before assembling.
Cutout pieces make for great storage and setup but are are time-consuming and hard to do with the tools I have. I need to look for some new tools to make these easier.
Posted in:
About the Author: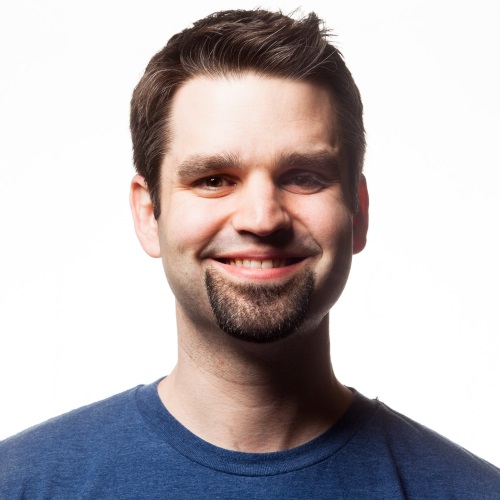 Brian | Webmaster
There are few things in life that I enjoy more than gathering around a table with people to make new shared memories through the interactions board games create. I have been playing board games my whole life, but I have been focused on them as a hobby for the past 15+ years. Board games offer a unique medium for social interaction and fun. I really look forward to playing these games with my kids as a way to interact and stay connected with them. In the last several years, I have delved into board game design and found something that really satisfies my need to create in a way nothing else has.
Favorite Games: Star Wars Rebellion, Carcassonne, 4X games, Legacy games
Favorite Mechanisms: Worker Placement, Resource/Financial Markets, Deck Building
Childhood Favorites: Clue: The Great Museum Caper, The Omega Virus, Mystery Mansion