Foam Core: Concordia
Author: Brian
Published:
June 1, 2015
I'm afraid that almost all my newly purchased games will end up with a foam core insert unless it already has something pretty good in the box. Not that this is a bad thing. I really enjoy making them. For example, I recently picked up Shogun and Concordia. Shogun has a pretty good insert that should make setup and teardown easy. But Concordia, not so much. It had one of those cardboard inserts that just supports the board and has one giant space for all the components to sit in their individual baggies. Pretty standard, but when I saw this my brain immediately went to creating a foam core insert.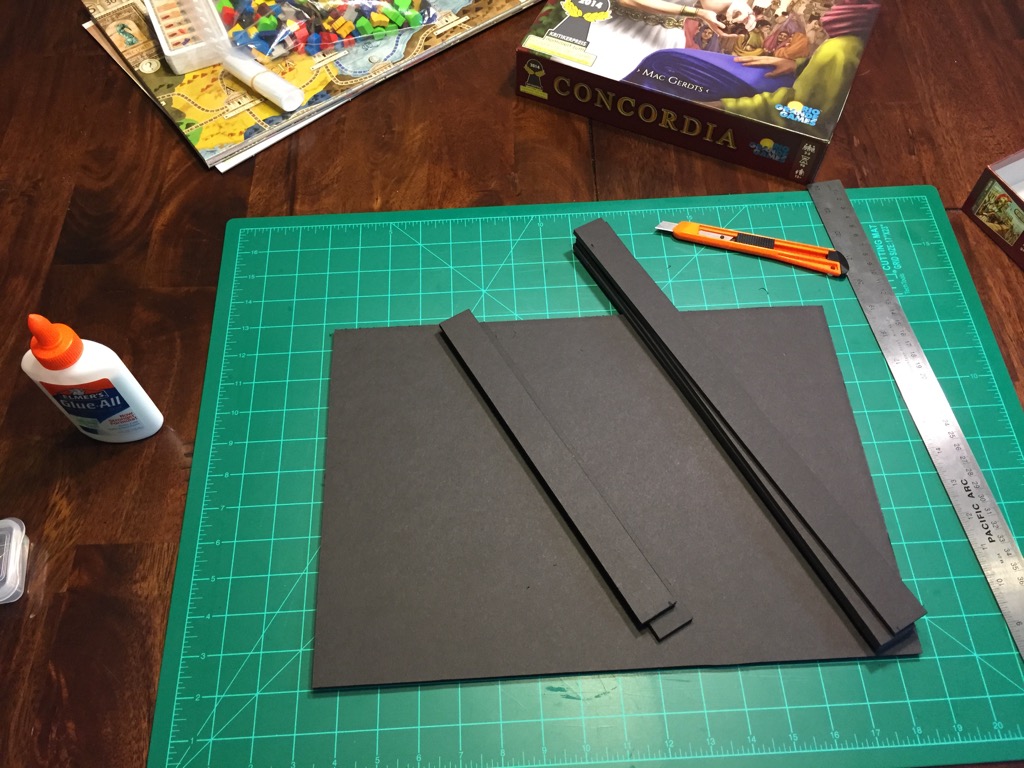 The first thing I do when building one of these inserts is to go look for inspiration. There is a great geek list over on BGG where I start. The one I found had pdf plans with measurements. Convenient. I didn't see any improvements I wanted to make on this design so I just went for it. Here are the results.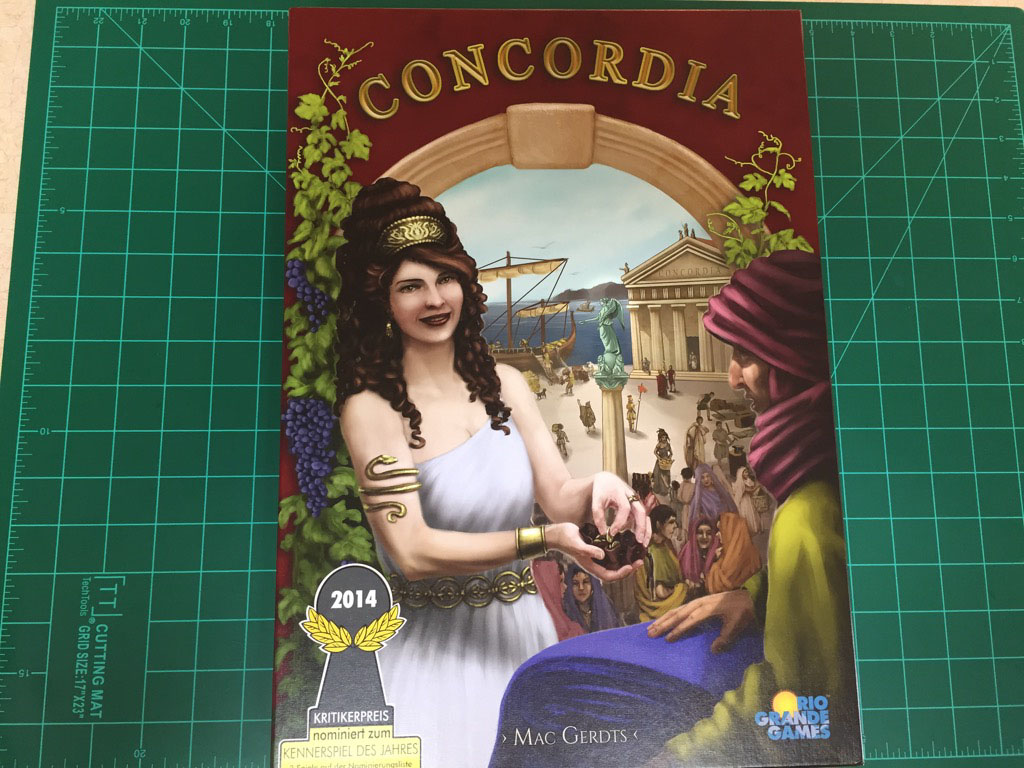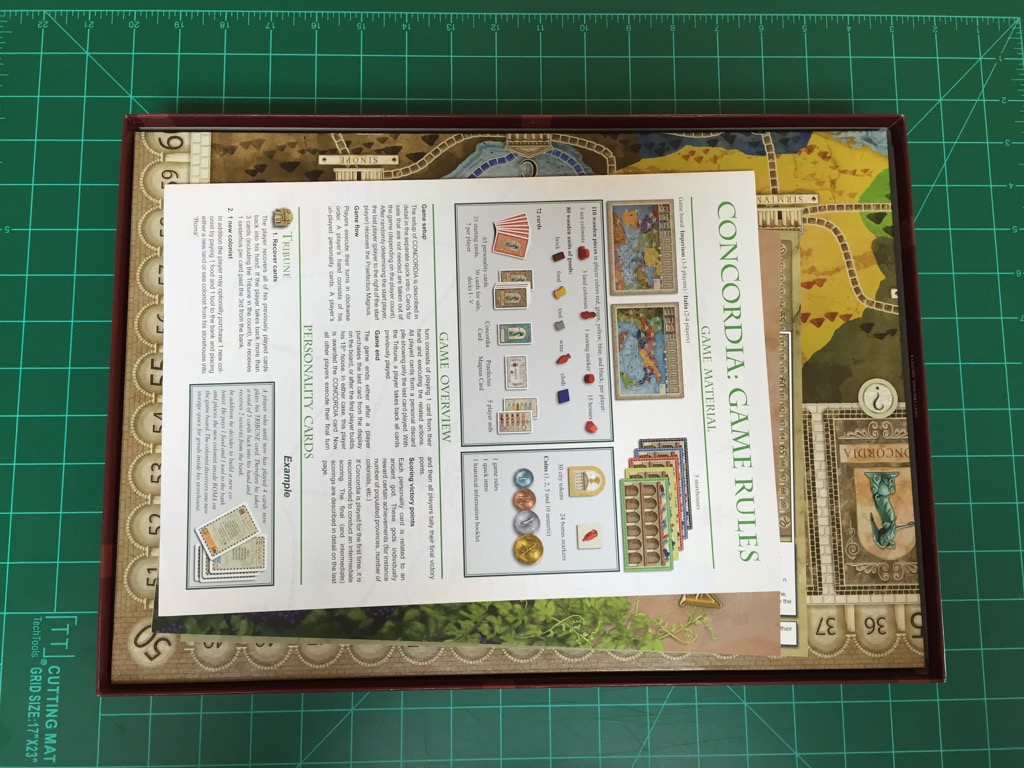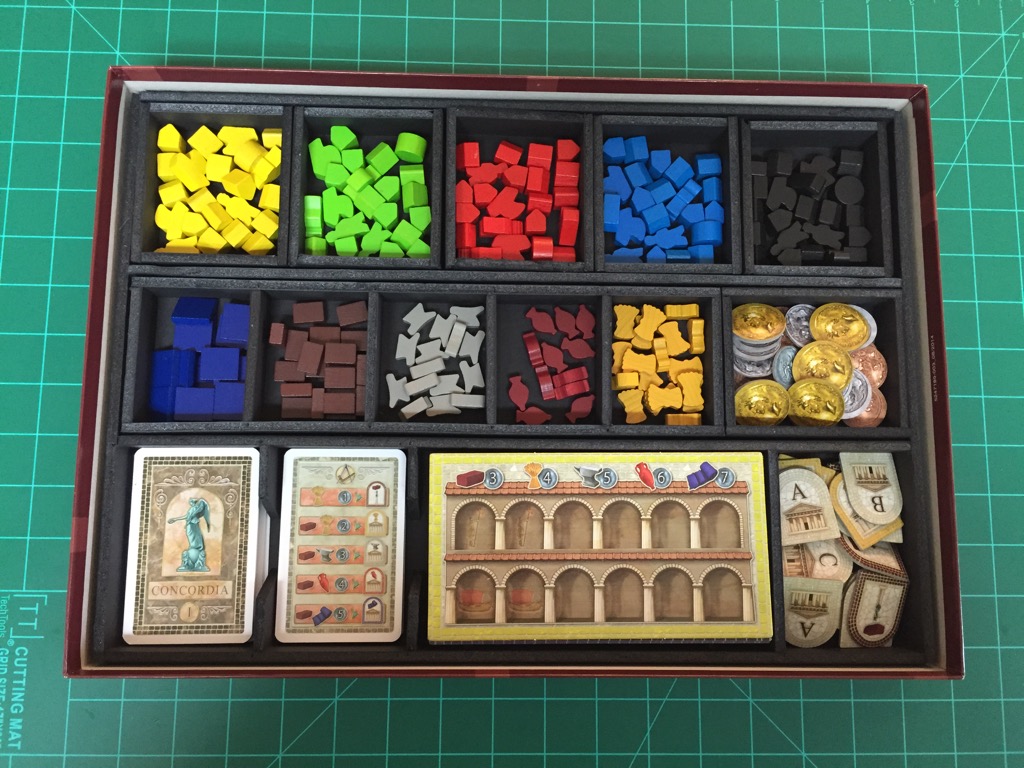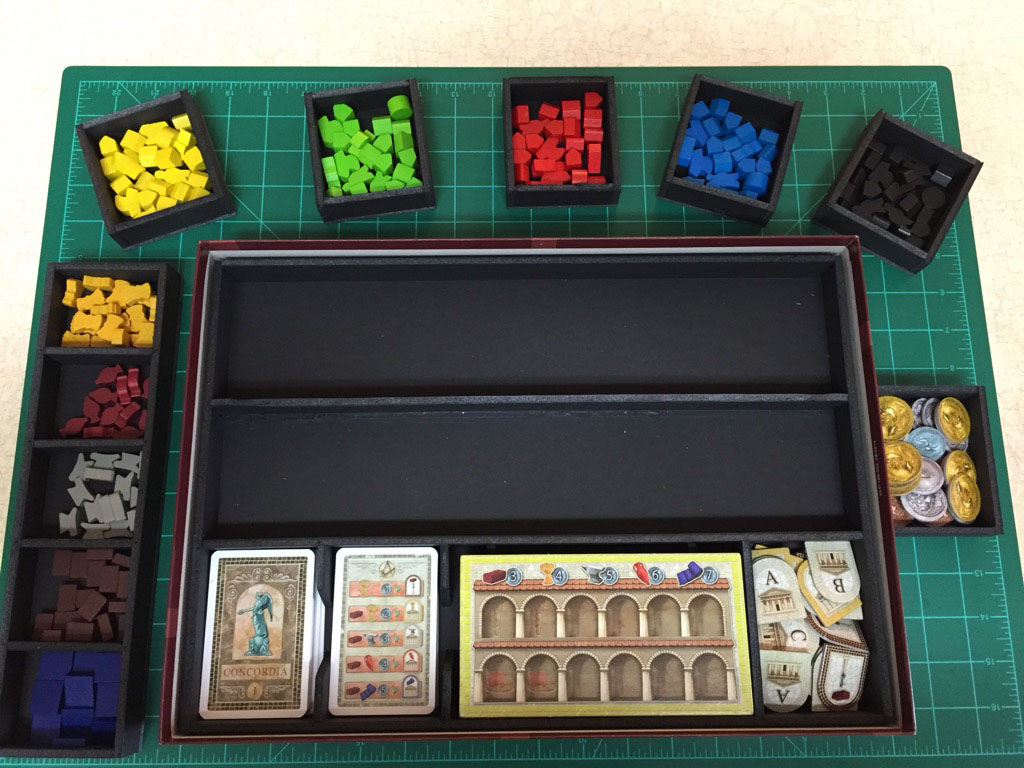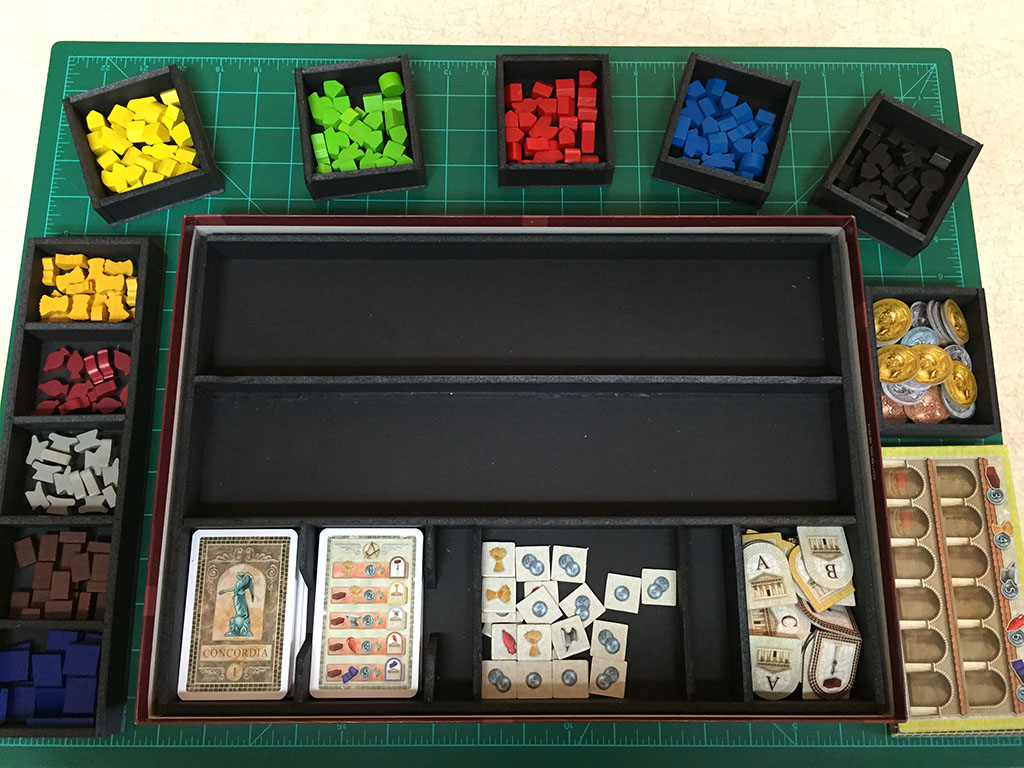 Posted in:
About the Author: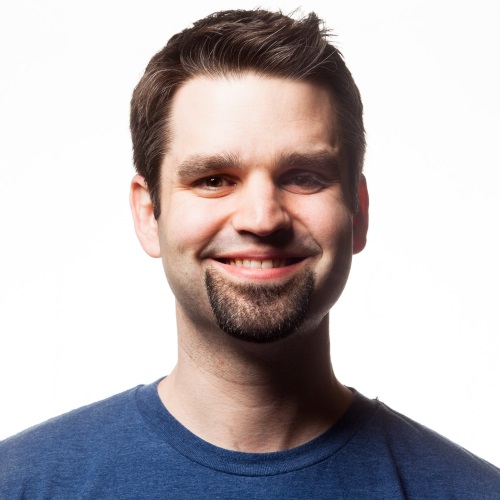 Brian | Webmaster
There are few things in life that I enjoy more than gathering around a table with people to make new shared memories through the interactions board games create. I have been playing board games my whole life, but I have been focused on them as a hobby for the past 15+ years. Board games offer a unique medium for social interaction and fun. I really look forward to playing these games with my kids as a way to interact and stay connected with them. In the last several years, I have delved into board game design and found something that really satisfies my need to create in a way nothing else has.
Favorite Games: Star Wars Rebellion, Carcassonne, 4X games, Legacy games
Favorite Mechanisms: Worker Placement, Resource/Financial Markets, Deck Building
Childhood Favorites: Clue: The Great Museum Caper, The Omega Virus, Mystery Mansion