Foam Core: Terra Mystica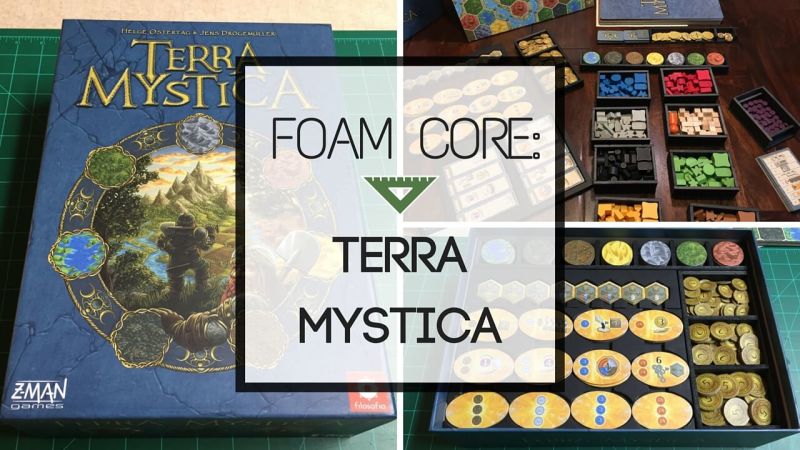 Author: Brian
Published:
May 1, 2015
Terra Mystica is one of my grail games. People seem to agree that the mechanisms come together nicely to form a great game (it currently sits at #2 on BGG). Unfortunately, I have yet to play it (probably why it is still a grail game for me). I can't seem to get the right group together with enough time to teach and play it. Well, I decided not to let that keep me from playing with it.
Board games are a hobby that require people and time. And those different people's time has to match up. With a young family that is hard to accomplish. But I still want to engage with the hobby and I have found making these foam core inserts to be a great way to do that sans people. Foam core inserts are the way I solo game.
Terra Mystica had been on my "to organize via foam core" list for a while, but I knew it would take some major planning, a strike of genius, or some great inspiration. Turns out inspiration hit first. It came in the form of this post from The League of Game Makers. I knew that this would be a solid starting place so I started looking around to see what others had done. I saw some other ideas I liked but as I got into the process of making it I knew I wanted something a bit different. Check out the images to the right and get the plans below.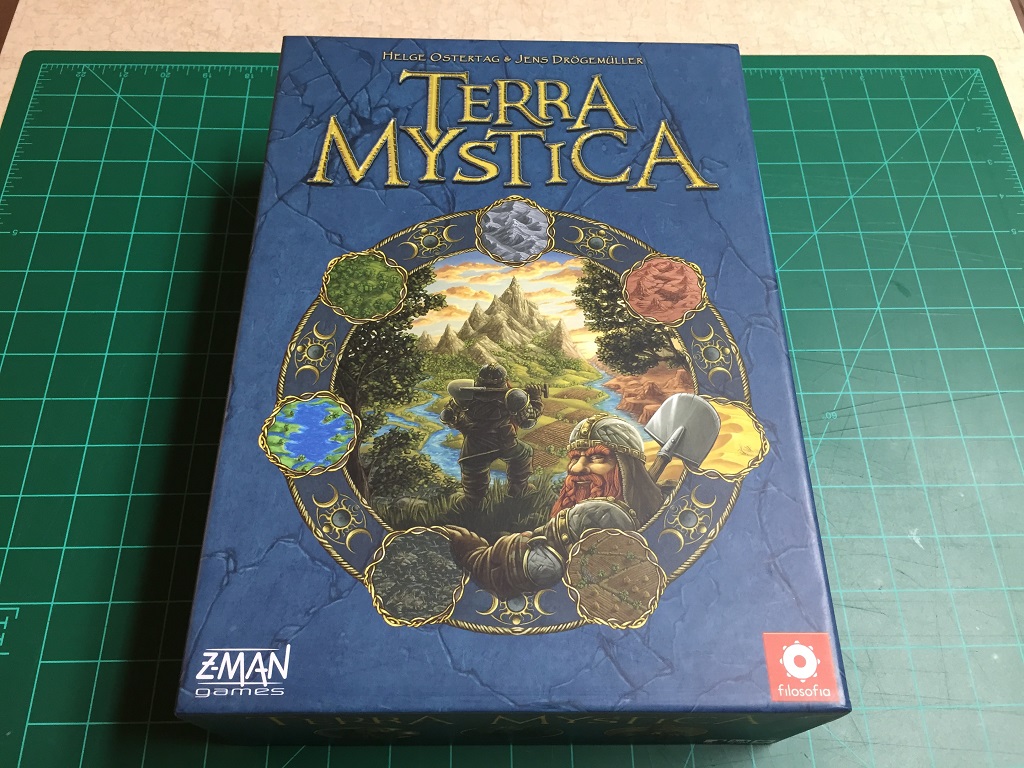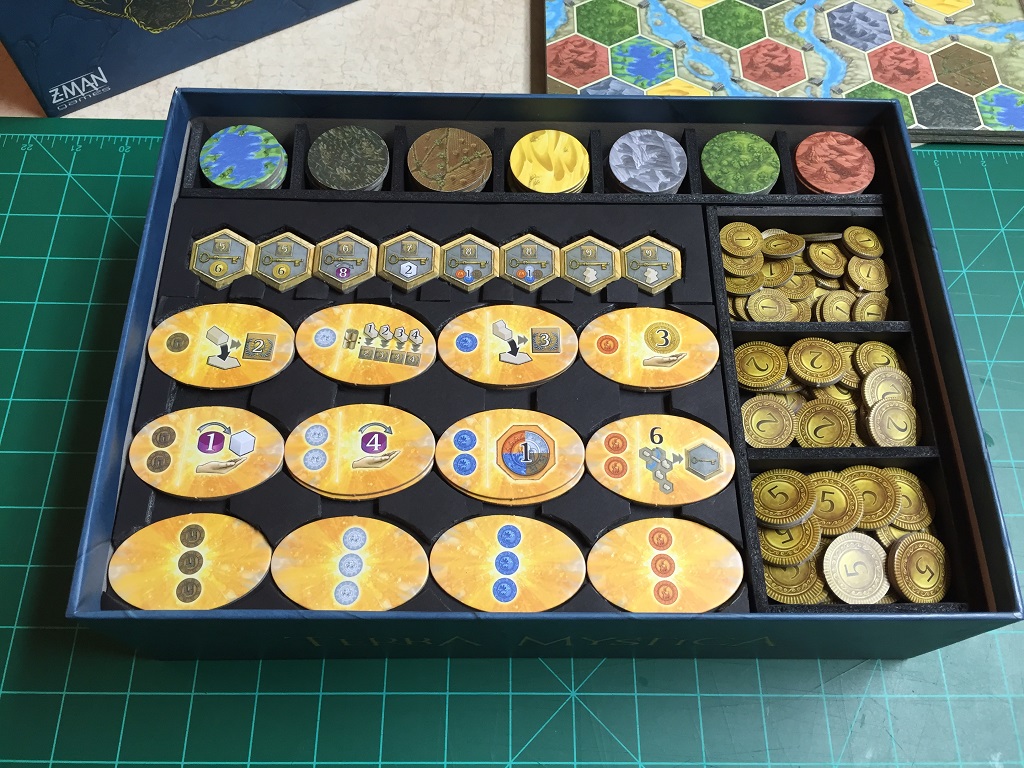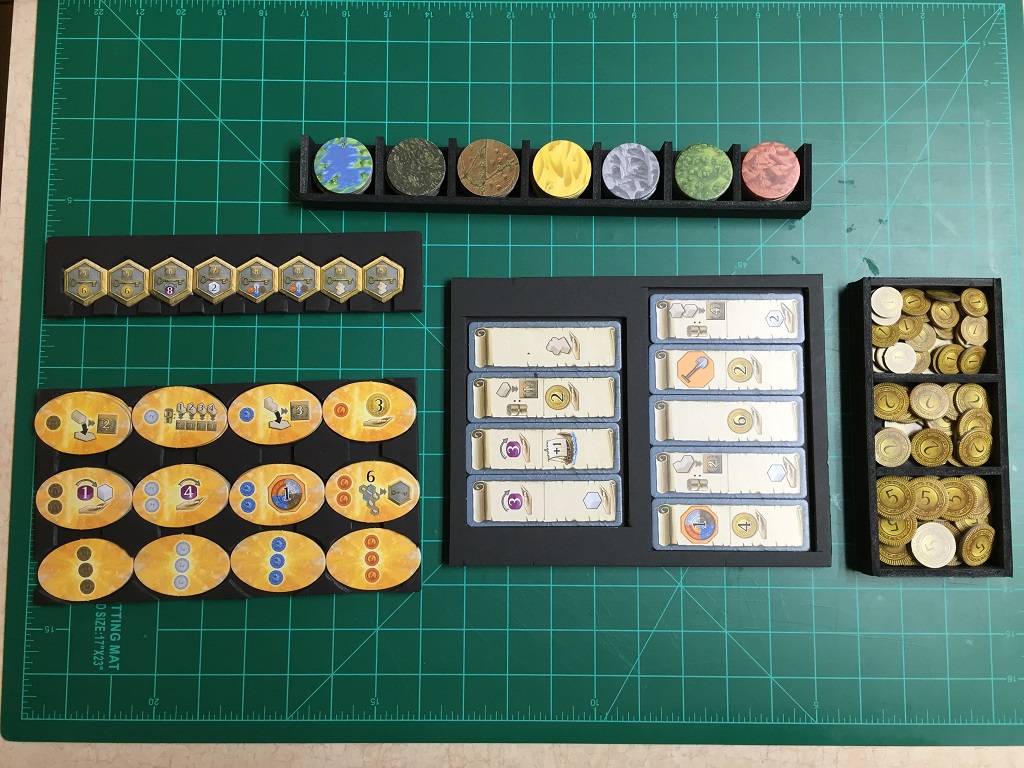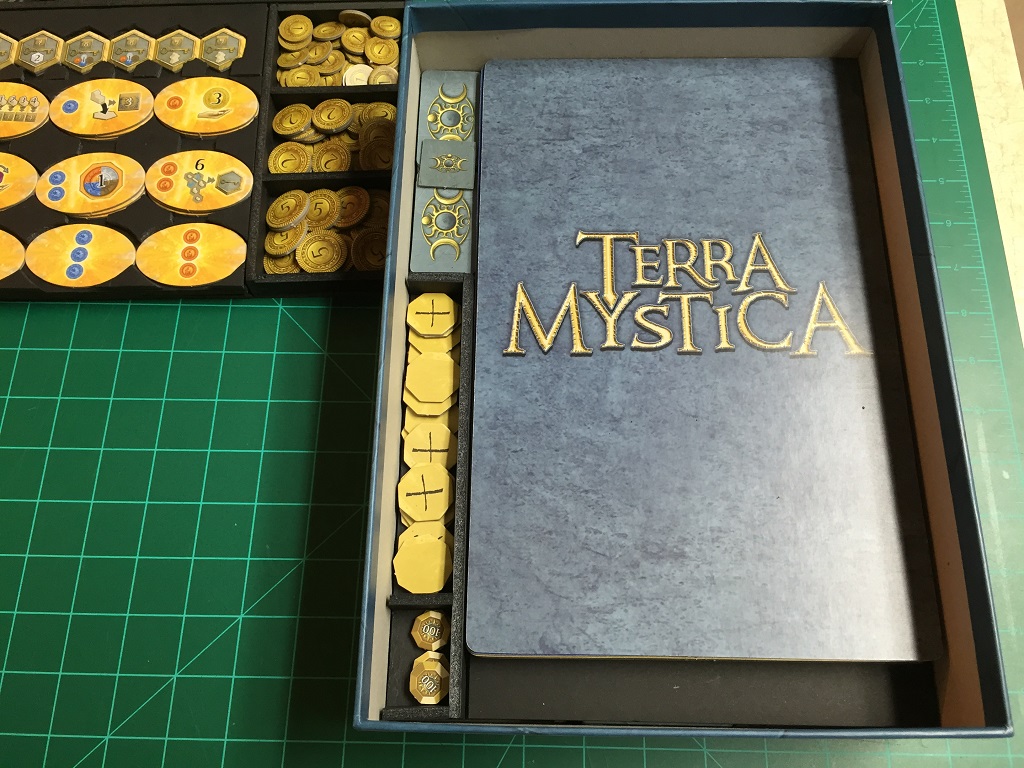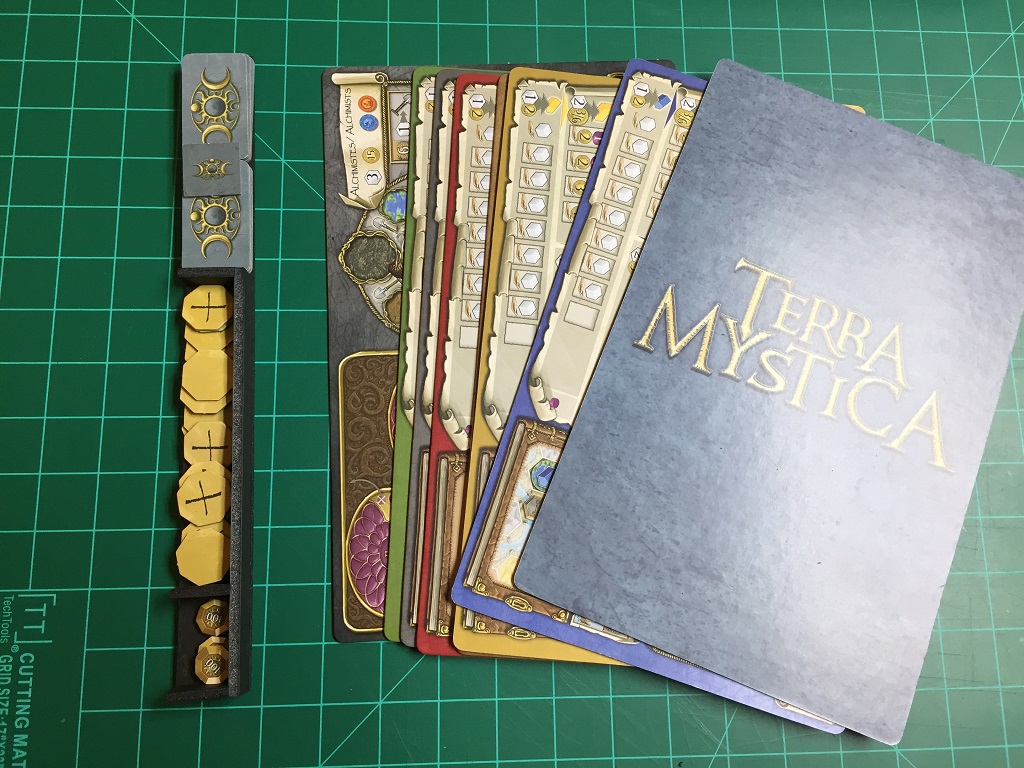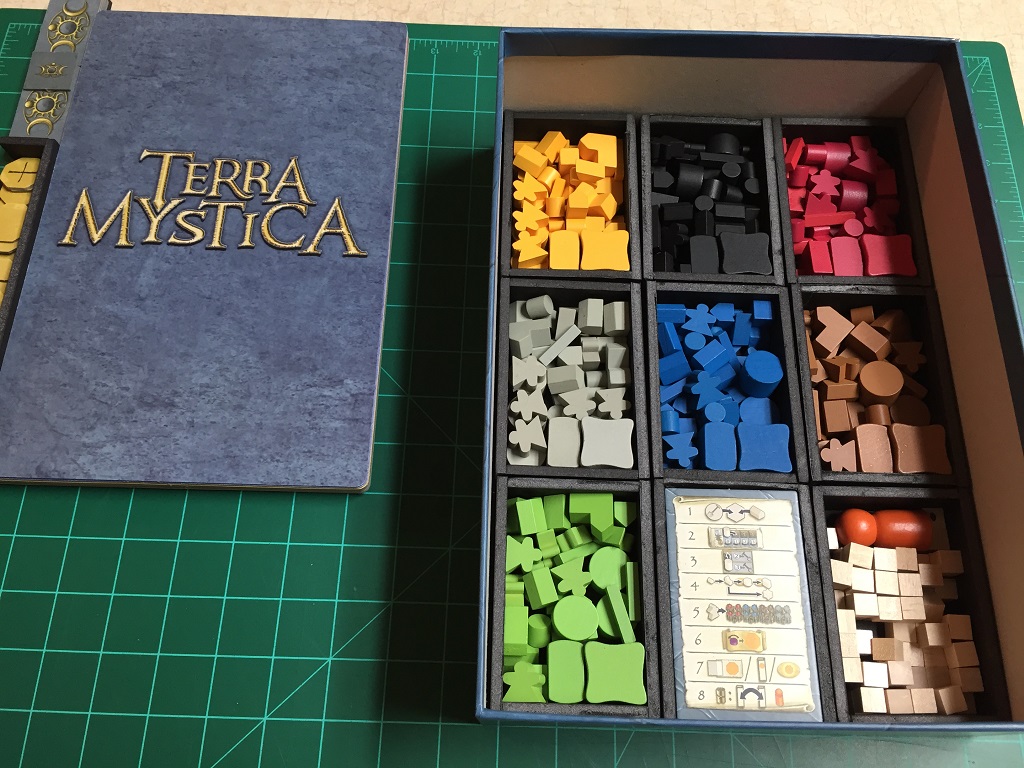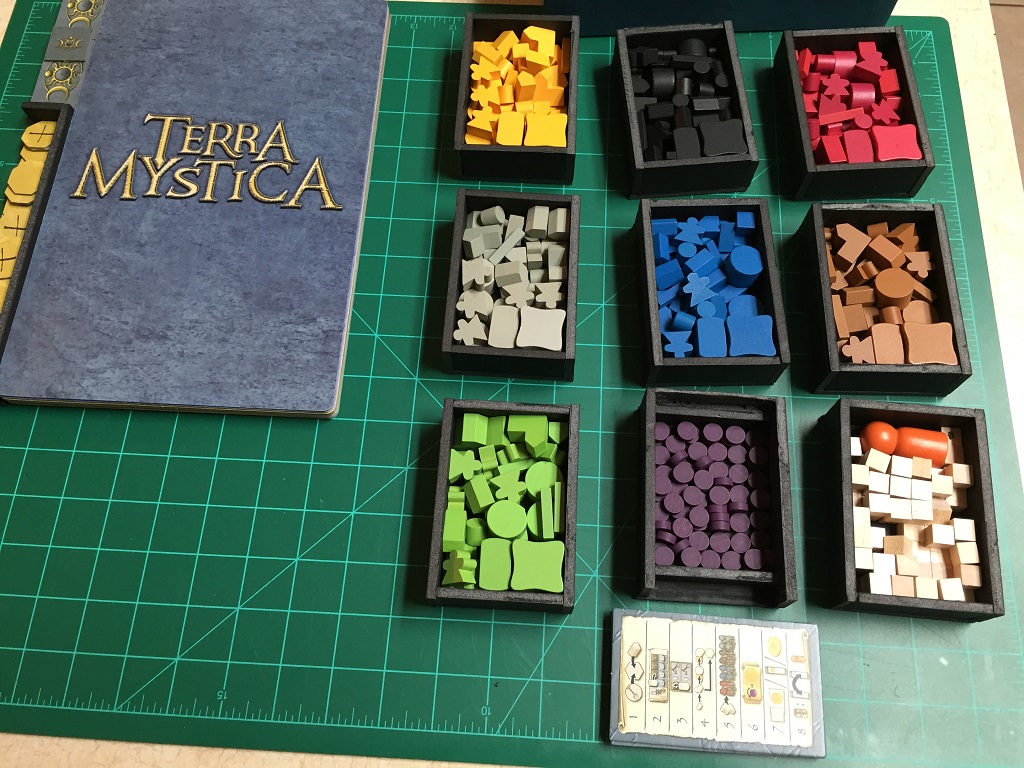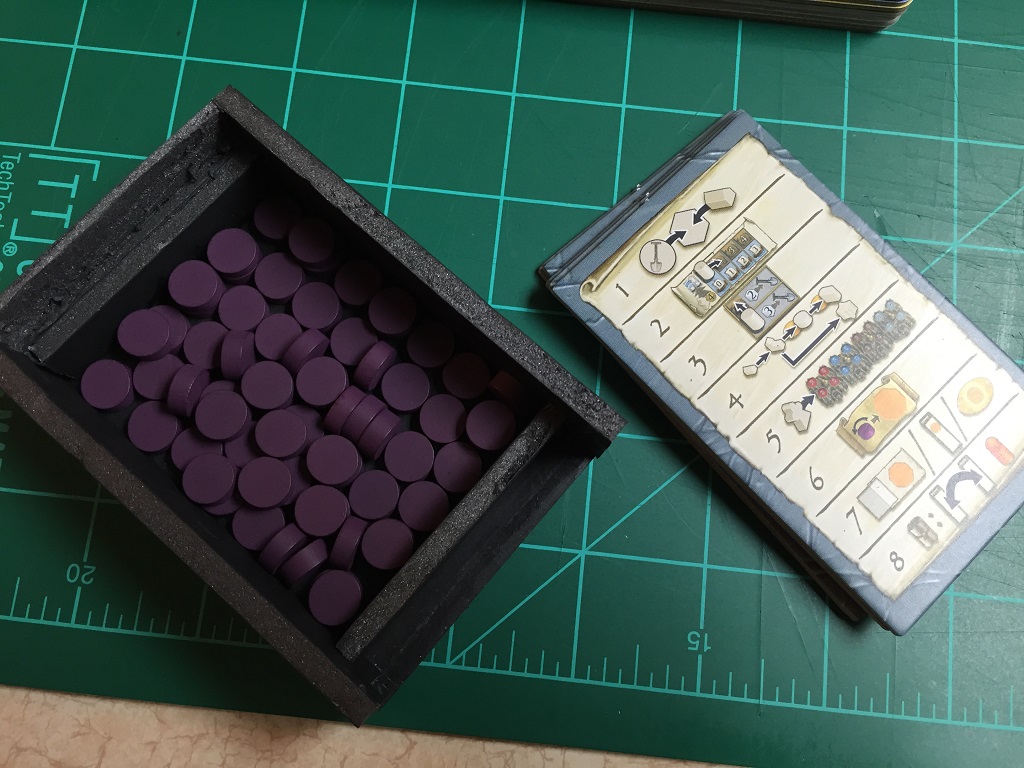 Lessons Learned:
When cutting a thin piece where your ruler isn't completely on the foam core simply put another piece of foam core under your ruler to stabilize. So much easier.
When designing an insert, cut a piece the complete size of the box. Then lay out our components and take measurements. Then cut pieces to sizes needed.
When planning for an un-purchased expansion using pieces of foam core in place of the expansion boards works great to space things. Then when you get the expansion just replace the foam core with the boards. (After looking in more depth at the contents of the expansion I may not have left enough room.)
When making an inset tray – Use a piece the same size as the base piece. Use the components and a pencil to draw out the areas to cut. This may waste some foam core but having that big piece to cut from makes it so much easier to get rounded edges and small pieces to come out right. See the picture below for reference. I've heard that a heat knife makes cutting rounded edges easier. I'll have to give that a try.
Posted in:
About the Author: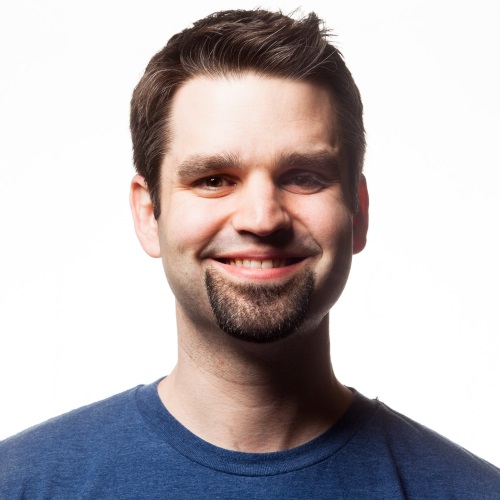 Brian | Webmaster
There are few things in life that I enjoy more than gathering around a table with people to make new shared memories through the interactions board games create. I have been playing board games my whole life, but I have been focused on them as a hobby for the past 15+ years. Board games offer a unique medium for social interaction and fun. I really look forward to playing these games with my kids as a way to interact and stay connected with them. In the last several years, I have delved into board game design and found something that really satisfies my need to create in a way nothing else has.
Favorite Games: Star Wars Rebellion, Carcassonne, 4X games, Legacy games
Favorite Mechanisms: Worker Placement, Resource/Financial Markets, Deck Building
Childhood Favorites: Clue: The Great Museum Caper, The Omega Virus, Mystery Mansion