Foam Core: Dead of Winter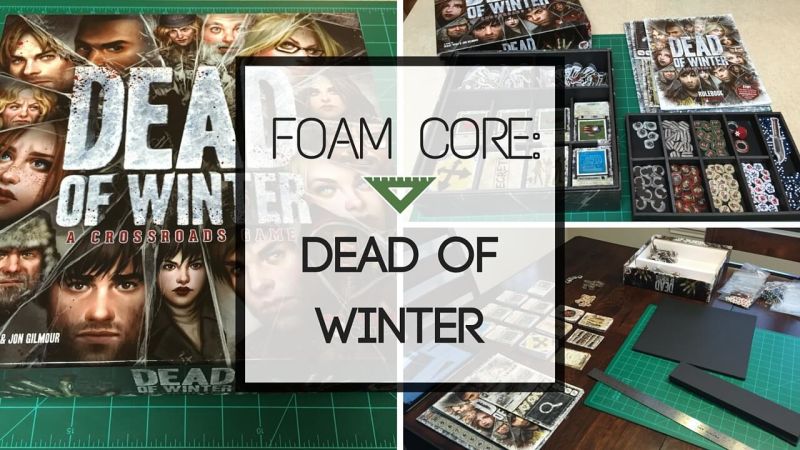 Author: Brian
Published:
March 1, 2015
Dead of Winter entered my collection this week and provided the perfect opportunity to create another foam core insert. My first foam core insert for Imperial Assault was a product of following instructions provided by the Esoteric Order of Gamers' wonderful plans so I looked up their plans for Dead of Winter. But the more I looked at their plans I realized I wanted to do something different. The time was here to design my own insert. Since I already had the plans from EOoG up I used some of their dimensions to create the base box and walls. I really liked the way they carved out an inset on top that the board and rules could sit down in so I used that idea as well. Then I started applying my own ideas to the project.
I had three main goals in mind that I wanted the insert to achieve.
Utilize the box space efficiently
Assist in set up and tear down of the game
Assist in play of the game
The first seems obvious but can be hard to achieve. It needs to store components tightly but allow for easy access. The second and third are very important to me. If I am going to the trouble to design and create an insert it had better do something more than store the game. If the components are organized correctly set up and tear down time can be minimized and it can actually be functional while playing the game.
To achieve the second and third goal I knew I needed a token tray to place next to the board that was shallow enough to make getting the tokens out easily so I had to work this into the design. Storing all of the cards separately so that they could easily be pulled out and placed in their proper places also helped attain the second goal. I was so pleased with the results with it being my first design.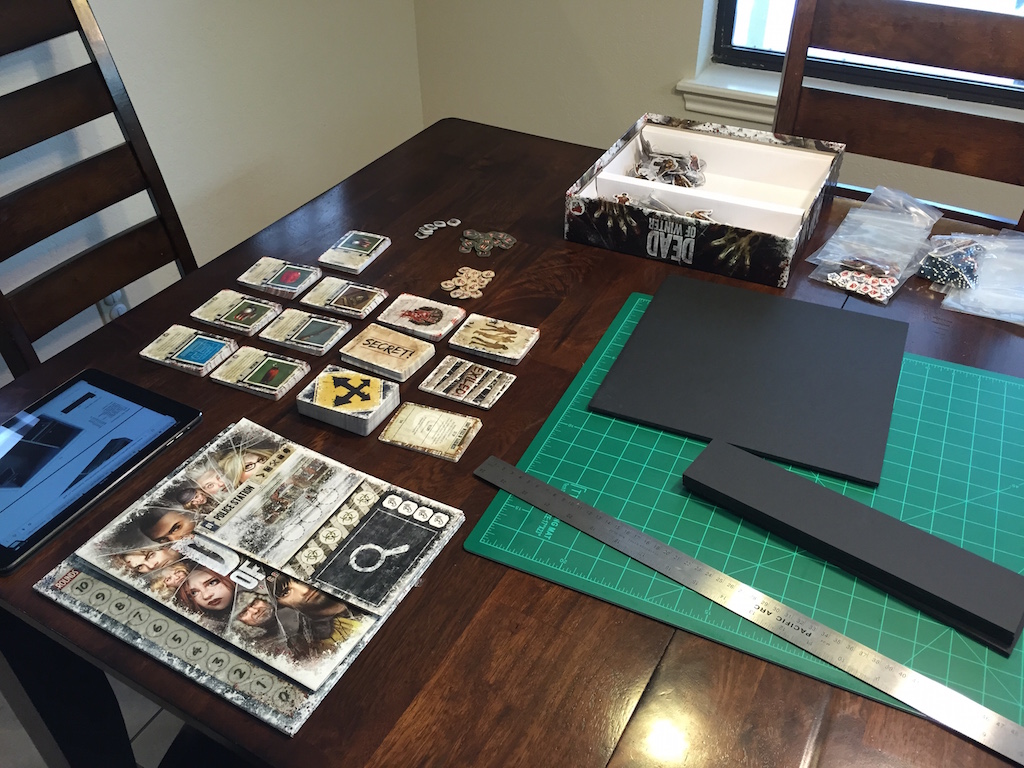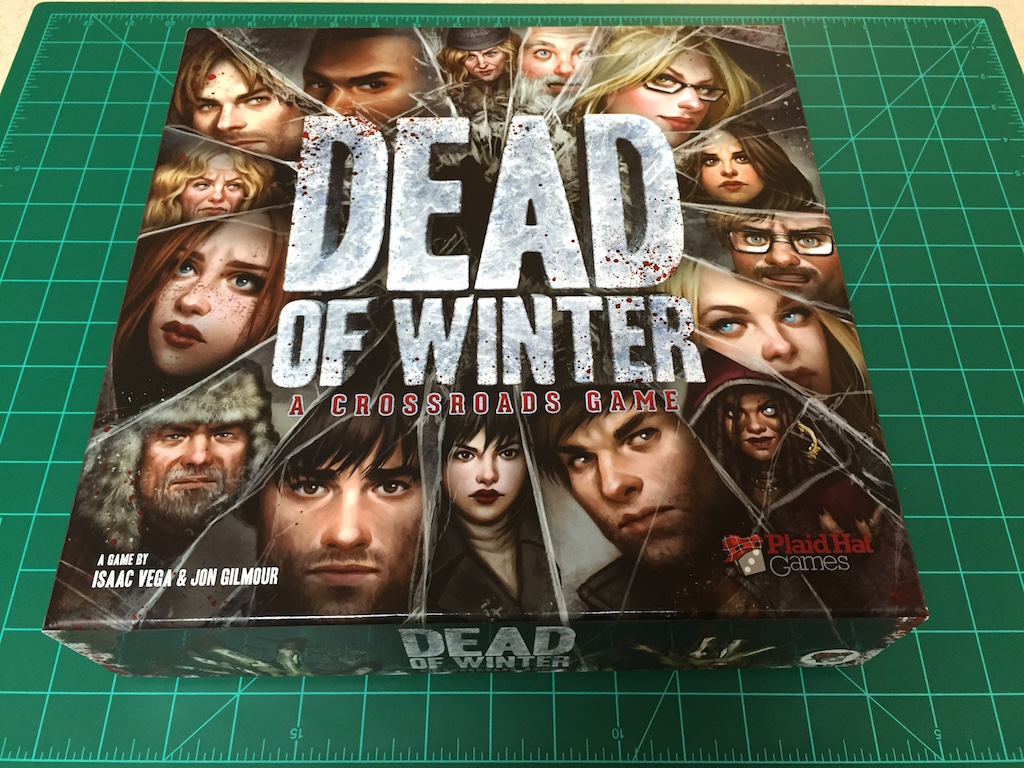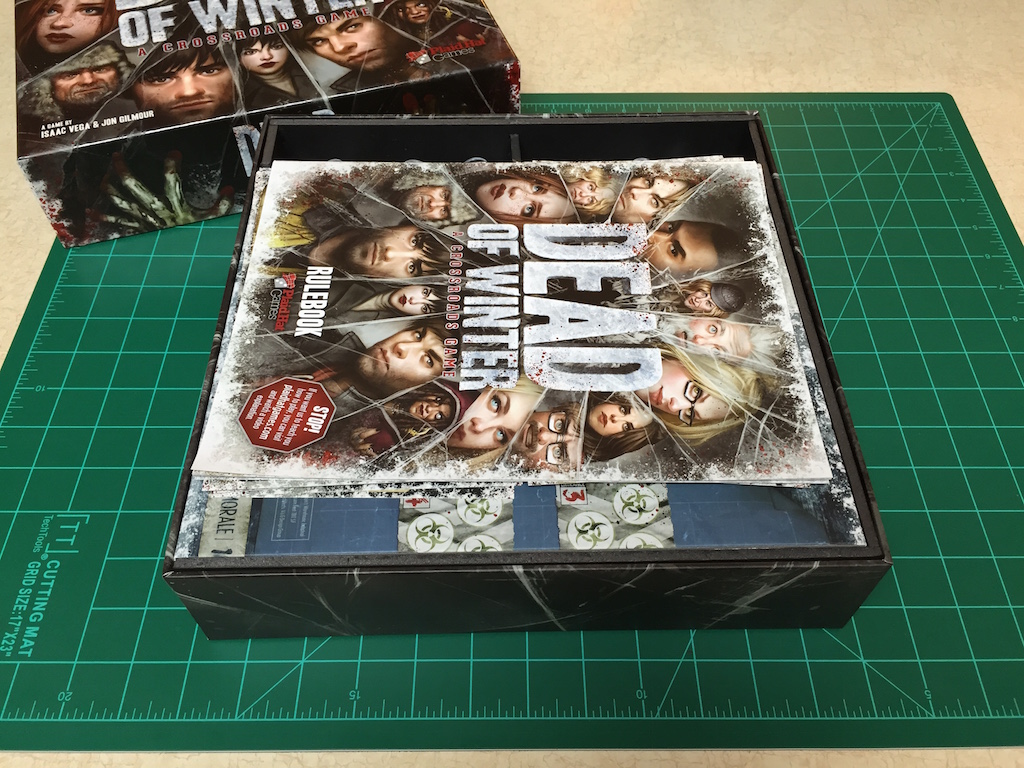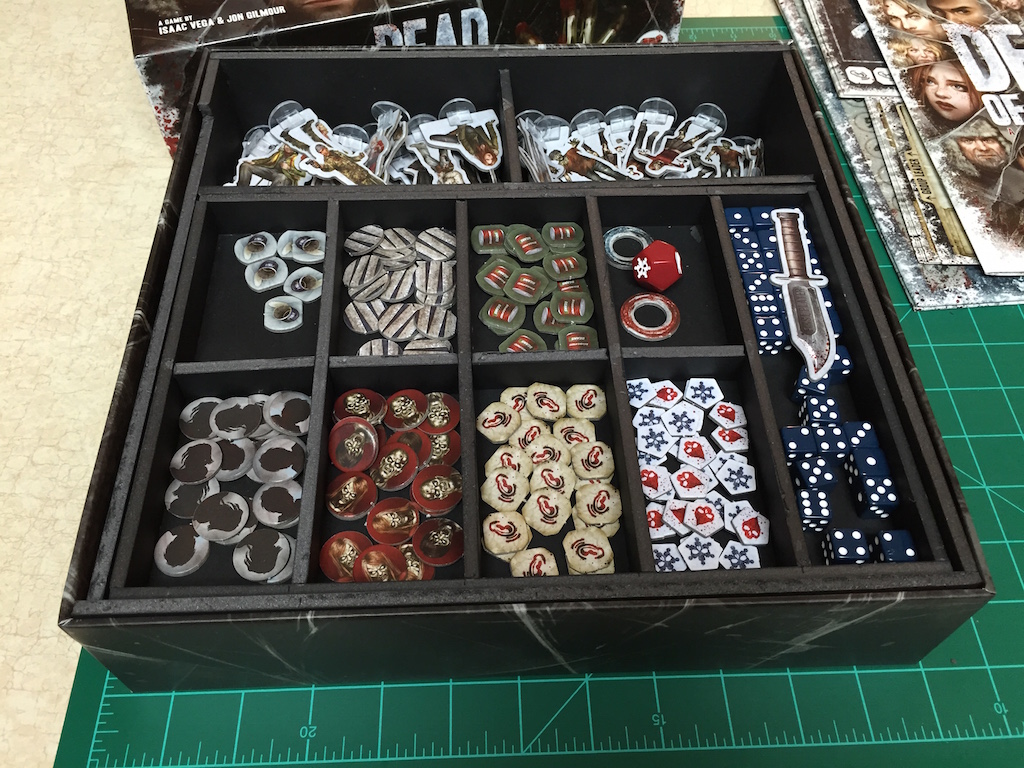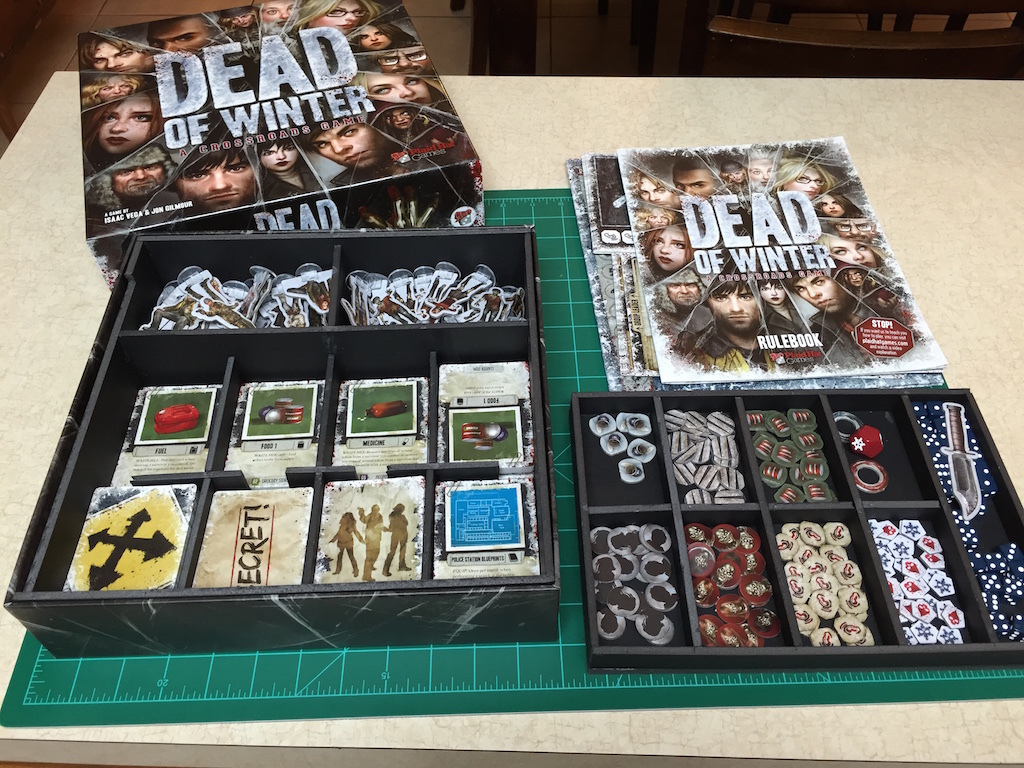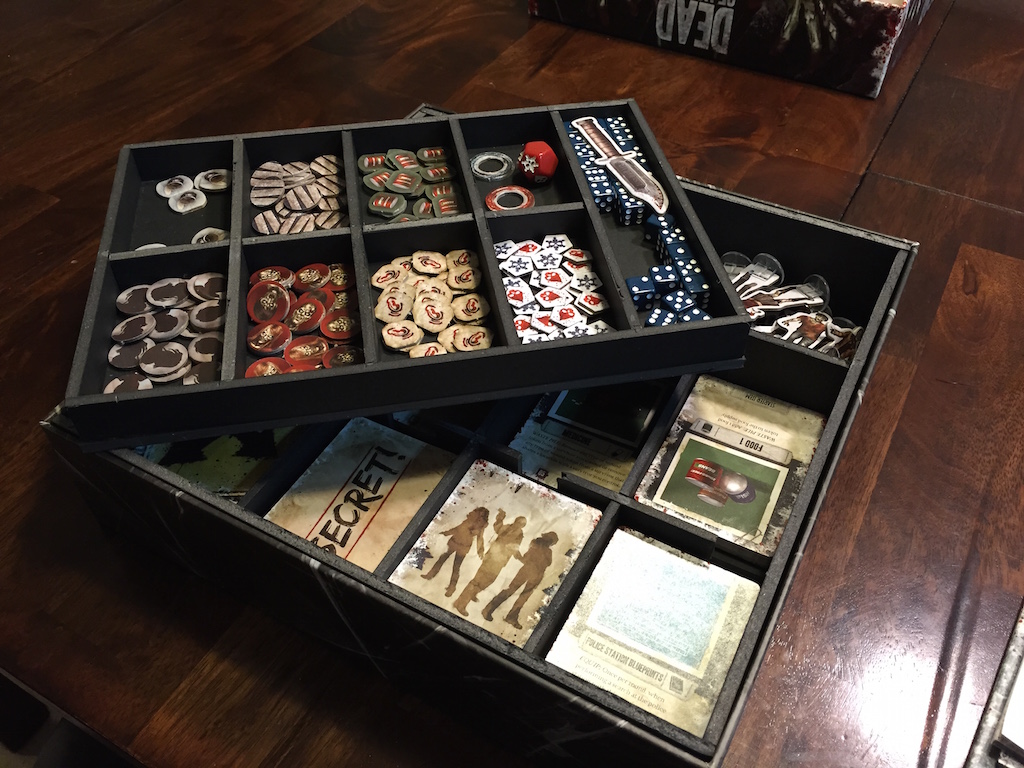 Posted in:
About the Author: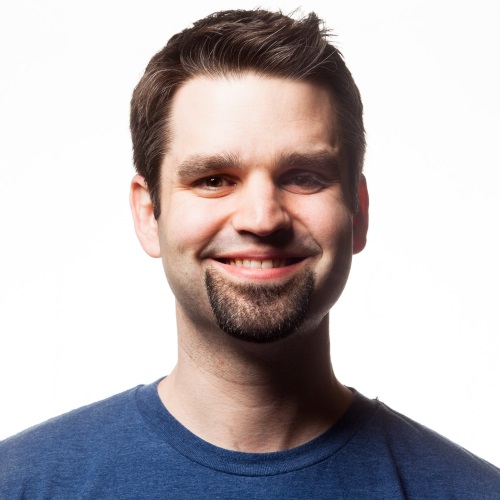 Brian | Webmaster
There are few things in life that I enjoy more than gathering around a table with people to make new shared memories through the interactions board games create. I have been playing board games my whole life, but I have been focused on them as a hobby for the past 15+ years. Board games offer a unique medium for social interaction and fun. I really look forward to playing these games with my kids as a way to interact and stay connected with them. In the last several years, I have delved into board game design and found something that really satisfies my need to create in a way nothing else has.
Favorite Games: Star Wars Rebellion, Carcassonne, 4X games, Legacy games
Favorite Mechanisms: Worker Placement, Resource/Financial Markets, Deck Building
Childhood Favorites: Clue: The Great Museum Caper, The Omega Virus, Mystery Mansion